Key Individuals
---
Jerold S. Kayden
Founder and President, Advocates for Privately Owned Public Space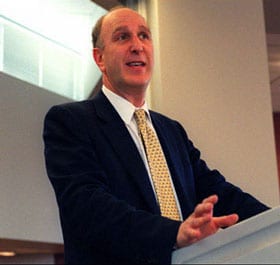 Douglas Woodward
Senior Advisor, APOPS|MAS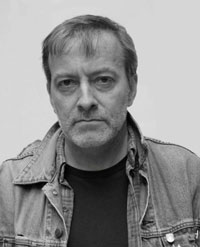 Members of APOPS | MAS Advisory Committee
---

Steven Alden is among New York City's leading real estate lawyers and is currently of counsel to Debevoise & Plimpton LLP, having served the firm as a partner for 41 years. His practice covers all aspects of the real estate business, including purchases and sales, development and leasing, and lending and borrowing as well as an array of complex and innovative structures and techniques involving joint ventures, private equity and partnership arrangements and advisory agreements. His real estate finance work includes participating and contingent interest mortgages, sale leasebacks, leasehold mortgages, mezzanine investments, as well as restructuring existing loans, workouts, bankruptcies and foreclosures. Until 2011, Mr. Alden was Chair of the firm's Real Estate Group.

Richard Barth has more than 30 years of experience in planning, policy, and public administration. He currently leads Richard Barth Consulting, LLC, a firm providing strategic, land use planning, public policy, and community development advisory services to the private, non-profit, and public sectors. Previously, Mr. Barth served as Director of the Manhattan office of the New York City Department of City Planning for eight years, and as Executive Director of the Department for 12 years. He oversaw the preparation and implementation of innovative rezonings and comprehensive plans that opened neglected waterfront areas to new development and introduced new models of transit-oriented development, as well as stewarded major initiatives to promote growth, economic development, new housing opportunities, and neighborhood open space, revitalization and preservation. He was also instrumental in facilitating the development of significant office, residential, cultural, community facility, retail and open space projects throughout New York City. As Manhattan Planning Director, he guided such projects as the creation of the Special Lower Manhattan District, comprehensive amendments to the Theater Subdistrict, and the planning framework for Hudson Yards. He is, of course, particularly proud to have led the Department's collaboration with Jerold Kayden and MAS on the Privately Owned Public Space project. Mr. Barth has a B.S. from Cornell University and an MPA from Baruch College.

Eugenie Birch is Lawrence C. Nussdorf Professor of Urban Research, Chair, Graduate Group of City and Regional Planning, University of Pennsylvania School of Design, co-director, Penn Institute for Urban Research (Penn IUR) and co-editor, City in the 21st Century series, University of Pennsylvania Press. She is currently the Chair of the Municipal Art Society's Board of Directors. Professor Birch has been active in the field's professional organizations and in academia in the United States and abroad. In 2000, she was elected to the College of Fellows of the American Institute of Certified Planners and made a member (honorary) of the Royal Town Planning Institute. She has been a member of the Planning Accreditation Board, having served as its chair from 2004-2006. She has been President of the Association of Collegiate Schools of Planning; President, Society of American City and Regional Planning History; and co-editor, Journal of the American Planning Association. She is currently President, International Planning History Society and Associate Editor, Journal of the American Planning Association. Professor Birch's civic commitments include serving on the board of trustees of Scenic Hudson, Inc. and the International Downtown Association. She is co-chair, UN-HABITAT's World Urban Campaign. In the early 1990s she was a member of the New York City Planning Commission and in 2002 served on the jury to select the designers for the World Trade Center site.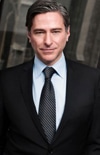 Vin Cipolla is a former President of the Municipal Art Society of New York. He is recognized for his business and civic entrepreneurship, having achieved parallel successes in the private and public sectors. He has served on more than 25 nonprofit boards and nine corporate boards. A six-time corporate CEO, he has founded three successful companies in the media, marketing, communications and technology fields, developing and overseeing global operations. He is also a former CEO with Fidelity Investments. Cipolla has consistently provided civic leadership in the arts and environmental fields throughout his adult life. From 2005 through 2009, he was President and CEO of the National Park Foundation (which is a Presidential appointment), and then served as the foundation's Citizen Chairman until 2011. Twelve years earlier, Cipolla was Executive Vice President and Publisher of the National Trust for Historic Preservation. For 10 years he was the Chairman and President of the Institute of Contemporary Art (ICA-Boston), overseeing the plan and campaign for the ICA's stunning new home on Boston Harbor. He was honored by Ballet Hispanico in 2010 for his arts philanthropy.
Adam R. Goldenberg is the Market Managing Director for Equity Office's New York office, where he oversees the company's team and its activities, including strategy, office and retail leasing, property management, and relationships with JV partners. Since joining Equity Office in 2007, Mr. Goldenberg has been involved in the redevelopment and leasing of 1095 Avenue of the Americas, a 1.3 million square-foot building that was purchased from Verizon in 2005. Following a successful three-year, $300 million renovation, the former phone company central office has been transformed into a Class A Office Tower, and is now home to Met Life's global headquarters. Today, the redeveloped 1095 Avenue of the Americas achieves some of the highest office rents in Midtown. Mr. Goldenberg serves on the board of directors of the Bryant Park Management Corporation and is a member of the Real Estate Board of New York.
Jerold S. Kayden is Founder and President of Advocates for Privately Owned Public Space and Chair of the APOPS/MAS Advisory Committee. (See bio above)

Brenda Levin is a Land Use and Community Outreach consultant working with real estate developers and non-profits that need to navigate the city's complex land use and landmarks review and approval processes. Additionally she acts as the programming and development advisor to the Executive Director of CUNY TV, Cable Channel 75, the television station of the City University of New York. From 2000 – 2005, Ms. Levin served as the Director of Community Relations for NYC 2012 Olympic Bid Committee. She was also a member of the New York City Planning Commission for a decade, from 1990 – 1999. From 1980 until 1988, she served as a Member of Manhattan Community Board 6, five of those years as Chair of the Land-use Committee. Ms. Levin is a member of the Board of Trustees of The Skyscraper Museum and the Bellevue Association, as well as the Wendy Hilliard Foundation, which provides free gymnastics and cheerleading training as well as health and nutrition training to inner city youth.

David Levinson is Chairman and Chief Executive Officer of L&L Holding Company, LLC, which he co-founded with Robert T. Lapidus in June 2000. L&L Holding Company is a privately owned real estate investment and development company. Since its inception, L&L has acquired assets in excess of six million square feet of commercial office space including 142 West 57th Street, 150 Fifth Avenue, 195 Broadway, 222 Broadway, 200 Fifth Avenue, 425 Park Avenue Ground Lease, 600 Third Avenue, 635 Madison Avenue Ground Lease, and Park 80 West in Saddle Brook, New Jersey.  In 2010, L&L's signature project, 200 Fifth Avenue, received six distinguished awards, including two Merit Awards from AIA New York, the first in Architecture and the second in Adaptive Reuse. In 2012, 200 Fifth Avenue was presented with the Good Design is Good Business Award from Architectural Record and an Honor Award for Commercial and Institutional Design from the Boston Society of Landscape Architects. In addition, 200 Fifth Avenue, having earned its Gold LEED certification, was the first landmarked Core & Shell building to boast that prestigious designation. The New York Observer named Mr. Levinson one of The 100 Most Powerful People in New York Real Estate in May 2008, 2010, 2011 and 2012.

Jonathan Marvel is a principal at Rogers Marvel Architects (RMA), a multidisciplinary practice working on a wide range of projects including museums, schools, and public spaces. RMA, along with West 8 from Rotterdam, recently won the international competition to redesign Governors Island, a mix of natural and created landscapes that will form a 40-acre World Park. In the last five years RMA has designed many public spaces in downtown New York City, most notably the New York Public Library Mulberry Street Branch, 55 Water Street Plaza, and the New York Stock Exchange Streetscapes and Security. Additionally Mr. Marvel has been teaching design studios at the Harvard Graduate School of Design and Parsons School of Design. He is a former Board member of the New York Chapter of the AIA and currently serves on the preservation committee of the Municipal Art Society as well as on the streetscape committee for the New York City Art Commission. He is a 2006 member of The New York State Council of Arts [NYSCA] Architecture, Planning and Design panel.

Carlos Pujol joined FCC, present in over 50 countries and a world leader in infrastructure development and urban services including air, road, train and marine transportation infrastructure, after 10 years of international experience in hotel development. Mr. Pujol oversaw FCC affiliate Cemusa's successful street furniture tenders in several cities including the one that became New York City's largest franchise in 2006. Since that time, Mr. Pujol has been overseeing operations in the United States and Brazil, and in particular New York, until taking over responsibility as CEO for Cemusa's operations in the US in September 2009. Working in close collaboration with the DOT, Cemusa's street furniture initiative has earned numerous accolades and has been enjoying consistently high approval ratings from New Yorkers. Mr. Pujol joined the Municipal Art Society's Board of Directors in 2012.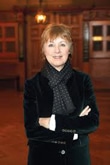 Rebecca Robertson has been President and CEO of Park Avenue Armory since 2006, leading the $200-million restoration of the historic Park Avenue Armory and its revitalization as cultural institution for non-traditional works in the visual and performing arts best realized in the Armory's unconventional spaces. From 2000 through 2006, Ms. Robertson served as the Executive Director of the Lincoln Center Development Project, Inc. With her team, she developed a vision for the Lincoln Center campus and directed the revitalization of 65th Street as a 24/7 transparent and accessible cultural campus. The project included the renovation of the main plazas, the revitalization of 65th Street as a street of the arts, a new restaurant with roof lawn, new high-technology information systems and new and/or renovated cultural facilities. From 1987 – 1997, Ms. Robertson led the complex $1.8-billion transformation of 42nd Street between Broadway and Eighth Avenue which dramatically transformed 13 blighted acres at the foot of Times Square.
Douglas Woodward is Senior Advisor to APOPS|MAS. (See bio above)