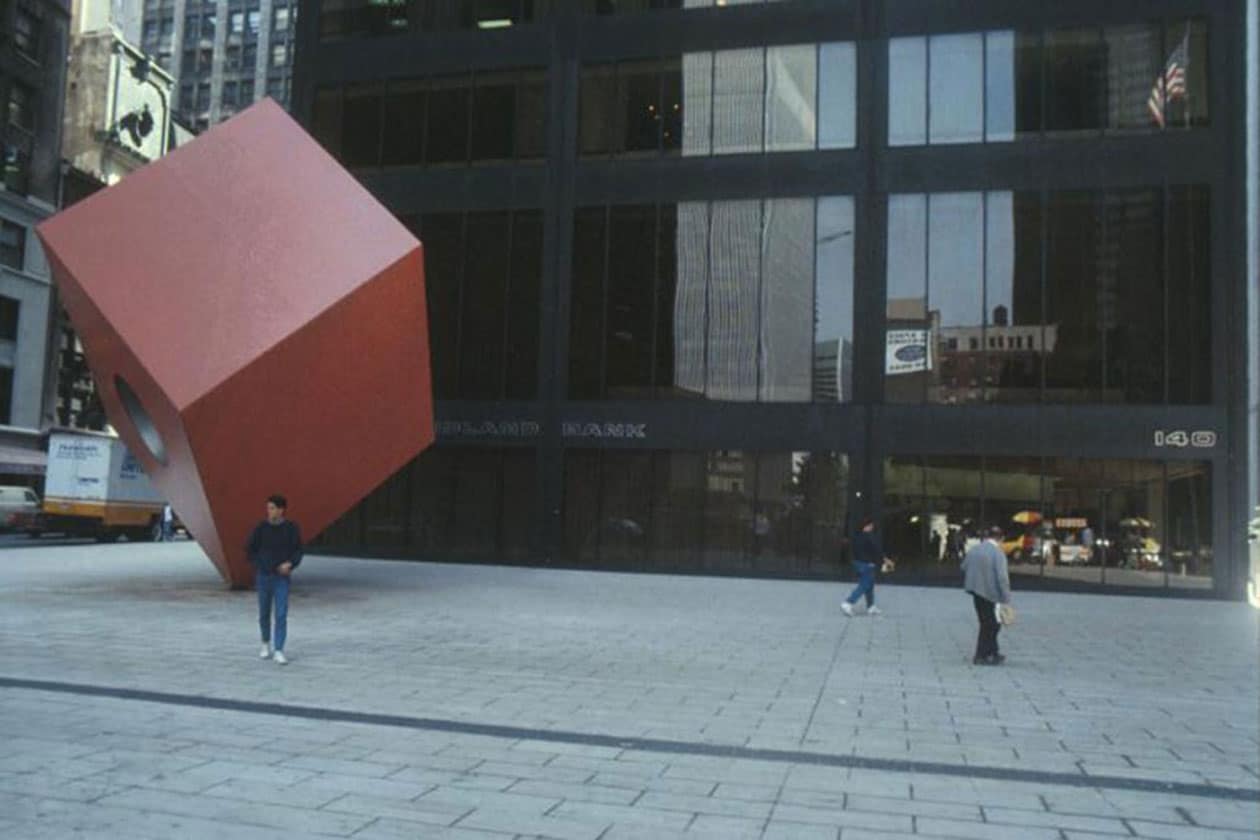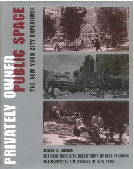 This aesthetically pleasing plaza illustrates perfectly one of the animating ideas underlying the City's original 1961 Zoning Resolution: the Corbusian "tower in the park" typology adapted to a dense urban context. A modernist skyscraper rises sleekly from the plaza floor, its smoky black glass skin contrasting starkly with the clean plaza surface. The space encircles the four sides of this full-block lot, on Broadway and Liberty, Nassau, and Cedar Streets, securing light and air for itself, the streets, and lower stories of surrounding buildings. Equally important, however, is the statement of a building on its own terms, set apart from the bulkier street wall edges of many older downtown office buildings.
The portion of the space on the east side of Broadway between Cedar and Liberty Streets is a flat plane without seating or other functional amenities, a simple landscape well suited to the streams of workers hurrying to their next appointments. The recent placement of planters near Broadway, part of a plaza renovation by the new owners, will hopefully be short-lived. The flatness of space is successfully interrupted by an iconic welded steel-and-aluminum painted red cube sculpture by the Japanese artist Isamu Noguchi. The sculpture appears to be floating, suspended on edge, a miracle in defiance of gravity's stern law. A hole carved out of the cube's middle directs the observer, standing below the hole, to connect the plaza's horizontality with the skyscraper's verticality.
The building's main entrance, on the south side of the lot abutting Cedar Street, is flanked by planters with trees, flowers, and ledges for seating. In the distance to the east is Jean Dubuffet's Group of Four Trees (1972), a black-and-white sculpture growing out of the Chase Manhattan plaza, a pre-1961 space not required by law to be open to the public. Like the Seagram and Lever House spaces on Park Avenue in midtown, however, this space is a reminder that not every public space needs a zoning bonus to be constructed, and not every public space needs the halter of legal requirements to be of high quality. The short walk from 140 Broadway to the Chase Manhattan space is rewarded not only by a closer look at the Dubuffet, but by another Noguchi artwork, a below-ground water sculpture garden.