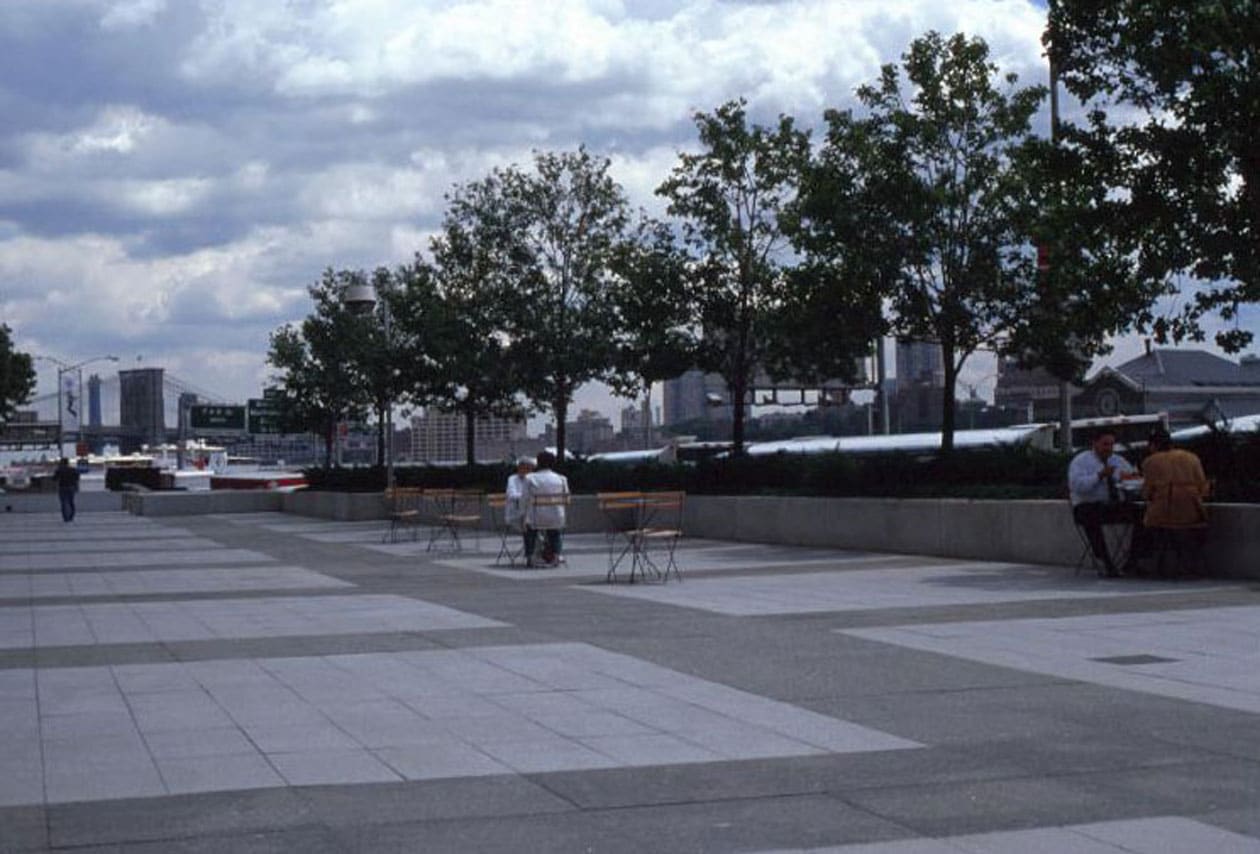 125 Broad Street
2 New York Plaza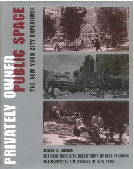 The primary portion of this slightly raised plaza sits in front of the building's two street sides, on the east side of Broad and the north side of South Streets. Entryways at far ends of the plaza and at the Broad and South intersection provide the only access points. The Broad Street entry serves members of the public and building tenants equally, although each group quickly peels off onto its respective path. Thus, tenants head straight down the canopied glass corridor to the arcade and main entrance, while the public veers south into the rectangular open area between the arcade and a street-side waterfall. The geometry of the expanse leads the eye beyond to the East River. Combined with the whiteness of the building skin and stone plaza surface, it is as if the design were paying slight homage to Louis Kahn's brilliant engagement of the Pacific Ocean in his Salk Institute in La Jolla, California. If the whiteness of the plaza and building surfaces becomes too harsh on sunny days, the waterfall that cascades down a slanted wall into a natural stone pool, bordered by sittable ledges with planters, provides the perfect foil.
More plaza unfolds at a 90-degree angle parallel to South Street, revealing spectacular views of the East River and the Brooklyn Bridge. A border of planters with mature trees and sittable ledges encloses the space, and café tables and chairs are sprinkled in the middle.
A sliver of plaza and fragment of arcade are found on the east side of the building, adjacent to the Vietnam Veterans Plaza and the plaza at 55 Water Street, with slight frontage along South Street for access.