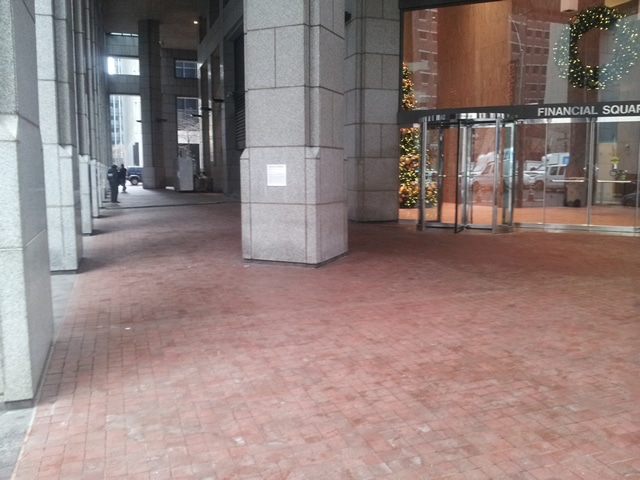 32 Old Slip
Financial Square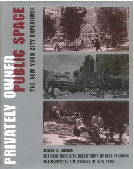 At this and several other downtown office buildings, the relationship of size between arcade and plaza is turned on its head: arcades equal, or even exceed, to the point of doubling, the plaza size. The explanation frequently revolves around the lot sizes and shapes in the downtown, forcing developers in some cases to cover as much of the lot with building as possible, at least at the upper floors. Unlike the plaza, an arcade will only diminish the size of the lobby, allowing rentable space to be built above.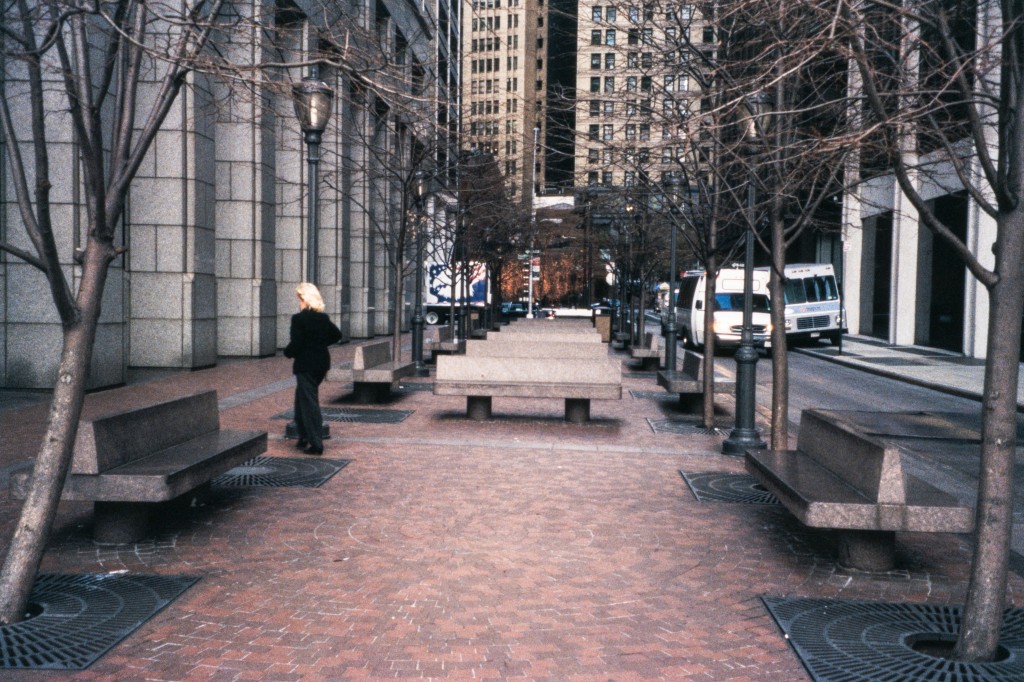 Here, the U-shaped arcade wrapping underneath the building on Old Slip, Front Street, and Gouverneur Lane frontages is almost twice the size of the adjacent urban plaza. The arcade wears its size well. Height and width are generous, the skylights placed at the four corners secure natural light, and the carefully cut polished granite columns are of a piece with the building's cladding. But for the location of a City fire station on the South Street side of the building, this may have been a 360-degree wrap-around arcade like the one at Goldman Sachs.
Between South and Front Streets next to Gouverneur Lane is a linear urban plaza with a highly regimented pattern of polished granite slab benches that, although immovable, work surprisingly well for users. Not only do all of the benches have backs, but they are grouped in ways that allow people to socialize in large or small groups, or not socialize at all. While movable chairs and benches are ideal for accommodating the infinite social patterns of plaza users, this fixed array surmounts to an unusual degree its inherent limitation. With its decorative paving, trees growing out of flush-to-the-paving grates, antique-style lamps, and periodic sunlight, the space can be quite pleasant. The East River and docks of Brooklyn appear from beneath the F.D.R. Drive to the east. The sidewalk widening expands the pedestrian way along Front Street.
Under the terms of a City Planning Commission special permit, the owner agreed to create a strip of "piazza" within the street bed of Old Slip west of the building, with benches, trees, a fountain, and litter receptacles. Since this piazza is on City-owned land, however, it is legally not a privately owned public space.