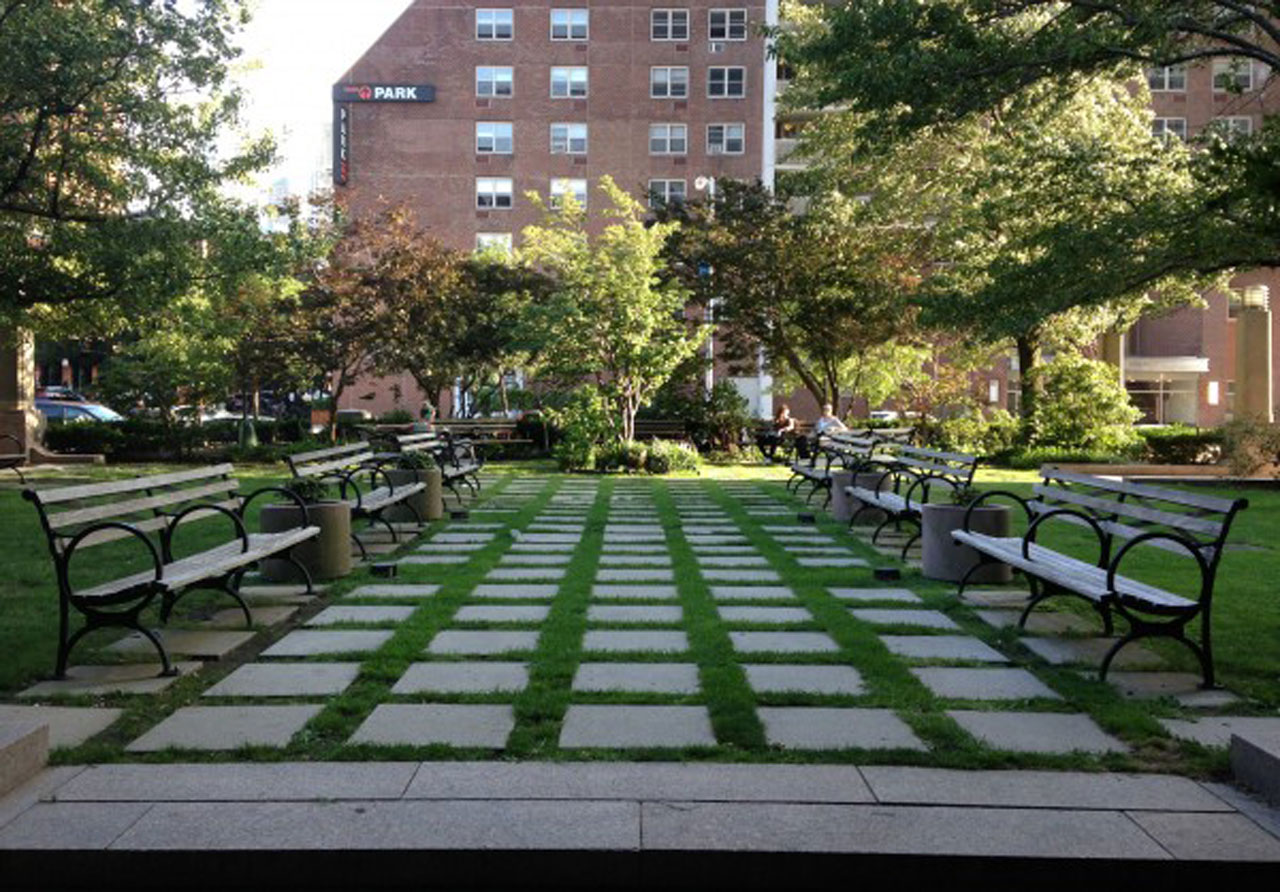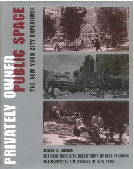 The public space that encircles this full-block development on Greenwich, North Moore, West, and Hubert Street sides is actually composed of two different legal and physical types of plaza. In 1984, the City transferred City-owned land on this zoning lot to a private developer under the terms of the Washington Street Urban Renewal Plan, as amended. One of the Plan's conditions required an approximately 23,000-square-foot public plaza, to be constructed to the standards of the Zoning Resolution's urban plaza. The resulting space occupies the area in front of the building entrance on Greenwich Street, heralded near the sidewalk by an upright, oversized, red metal umbrella. This obstruction, requiring legal approval from the City before its installation, is certainly eye-catching, but should not be confused with art. This is not Andy Warhol squeezing irony from an oversized Campbell's Soup Can, nor is it Claes Oldenburg playing with representation by way of an outsized eraser. The umbrella is the trademark of, and advertisement for, the Travelers Group, a major tenant in the building. The building itself becomes an advertisement at night, with a giant illuminated umbrella symbol attached to its north curtain wall visible from many blocks away.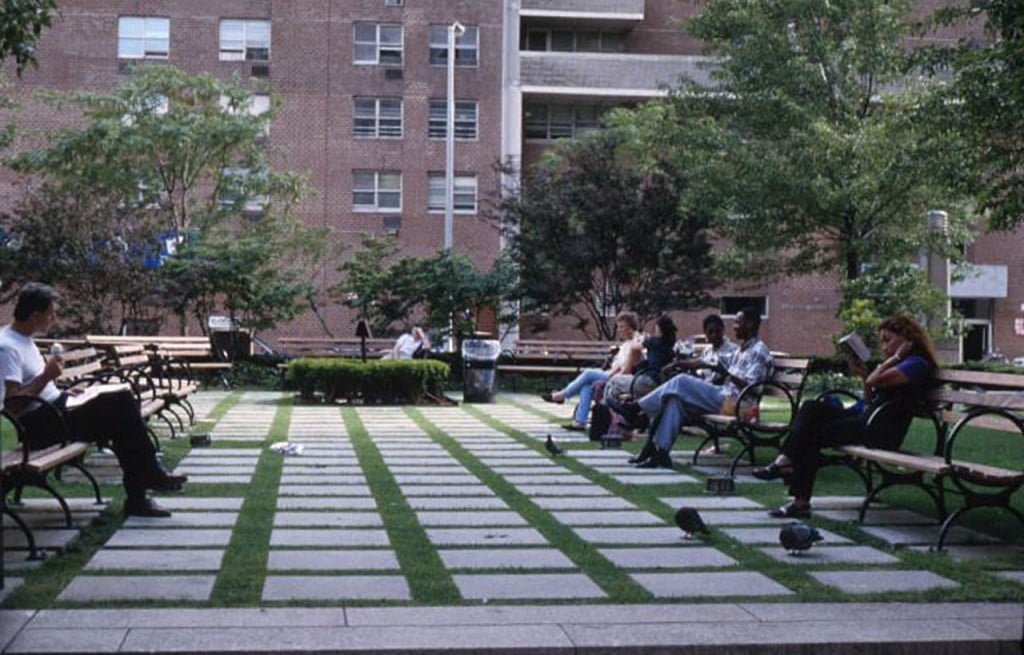 An open walkway bisects the space, flanked by two colonnades constructed of granite-based columns, entwined vines, verdigris metal roof, glass, and wood. The initial portions of the colonnades are topped with glass roofs, but the remainders appear to be covered only by wood lattice ineffectual against rain and snow. Nonetheless, the ceremonial design of the colonnades persuades many people to walk within them to the lobby entrance, rather than choosing the wide open path between the colonnades. At north and south ends of the public plaza are large outdoor rooms surfaced with a mixture of grass and pavers and enlivened by many trees. These spaces are heavily utilized during the summer, especially during lunch hours.
Further west on North Moore Street is plaza space, including a narrow, usable area elevated above the sidewalk, with fixed metal tables and chairs, lots of ledges, wood benches, and huge amounts of sun. Although the very existence of amenities would suggest that the space must be legally part of the public plaza, with amenity standards far outstripping the minimal requirements for "as-of-right" plazas, it is not. However, its amenities are required by the various legal actions that created the public plaza. As one moves further west and north around the building, however, the lenient standards of "as-of-right" plazas slowly produce their customary outcome. The southern half along West Street is an open grass lawn, with some trees and great views of the Hudson River made vivid by the wind sweeping in off the water. The remaining plaza spaces along West Street, Hubert Street, and the northern half of Greenwich Street are empty concrete strips with no apparent use.