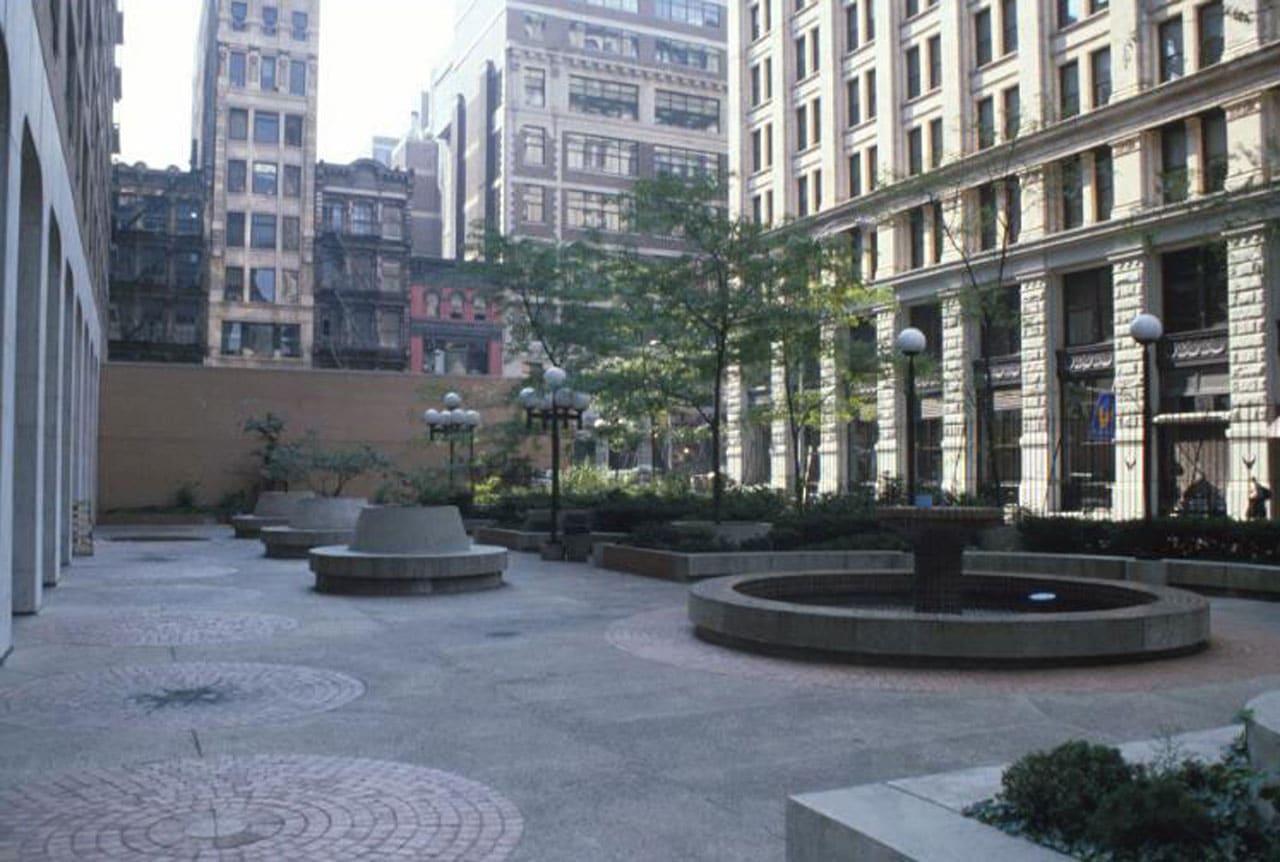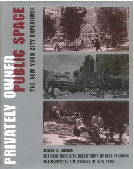 This L-shaped plaza on the east side of Mercer Street and the north side of Waverly Place is replete with built-in concrete seating that is well used during the summer. Circles and curves are the ruling geometric motif. A disk-shaped paving pattern laid into the main portion of the plaza on Waverly Place is echoed in the three high-backed, cone-shaped, concrete planters with benches and two built-in concrete benches in the adjacent arcade. The perimeter planter with sittable ledge undulates sympathetically to the planters and fountain near the street corner.
Access to the space is available at two points. A canopied entrance path for building residents cuts through the northernmost corner of the space from Mercer Street, and a gated entryway from Waverly Place at the southernmost corner is also available. Since the space is required to be open 24 hours a day, the gate is superfluous.
With its plentiful seating, the plaza offers numerous vantage points for studying the historic architecture of the neighborhood. The four smaller buildings southeast across Waverly Place and Broadway display a varied vocabulary of façade embellishment and fenestration, while the massive building across Waverly Place offers impressively rusticated pilasters on its lower floors.