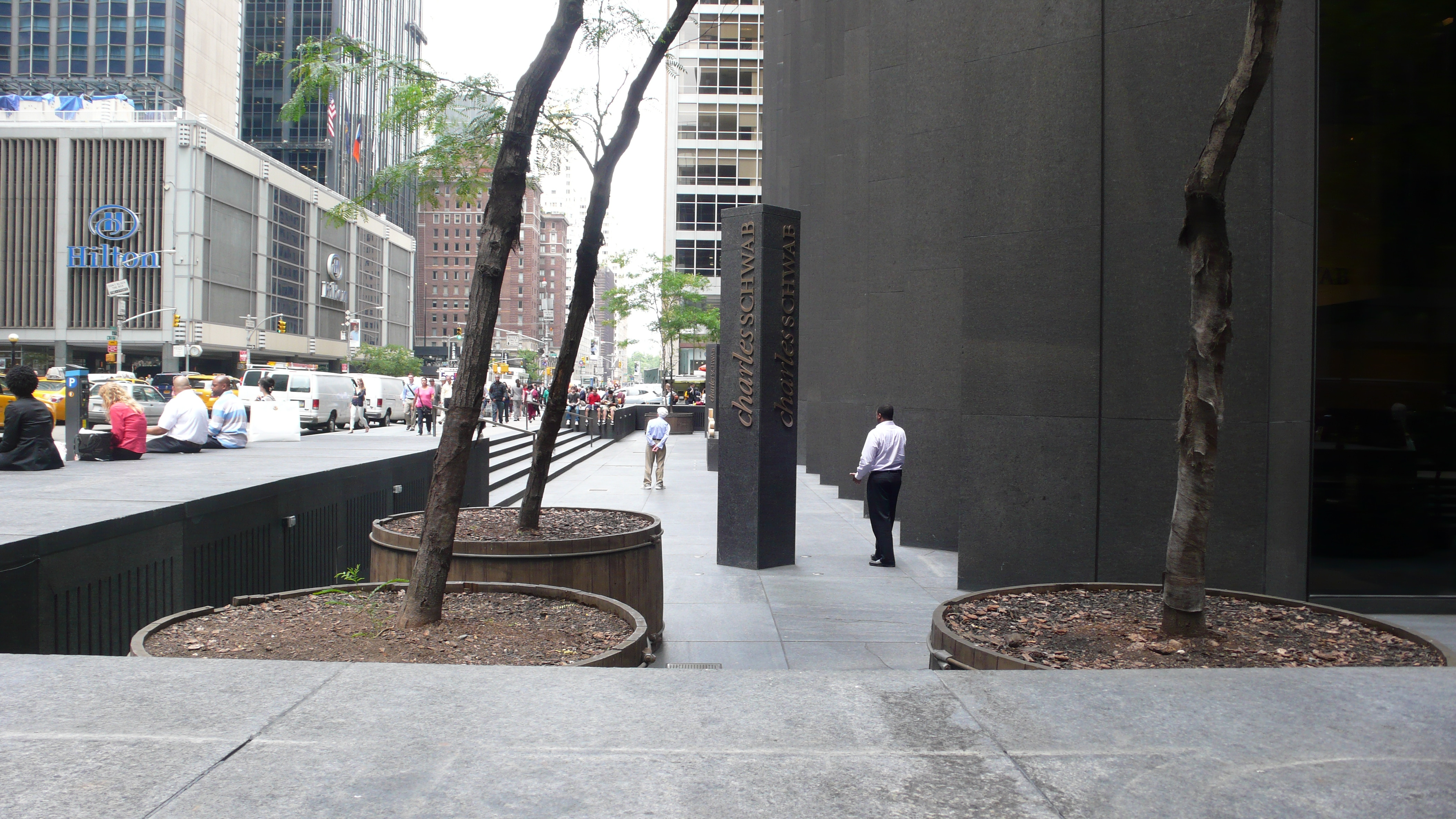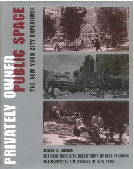 Aptly nicknamed Black Rock, this black glass tower, designed by the renowned Finnish architect Eero Saarinen and the firm of Kevin Roche John Dinkeloo, is surrounded by a waterless moat of plaza steps below the public sidewalk. Four mid-block cuts in the perimeter of street-level ledges provide stairwells that descend five, six, seven, or eight steps from their locations on the north side of West 52nd Street, the east side of Sixth Avenue, the south side of West 53rd Street, and the urban plaza at the Deutsche Bank building. The below-street plaza space is designed for circulation in and out of the building, empty but for planters filled with tall trees at the four corners and some movable chairs located from time to time at the northeast corner.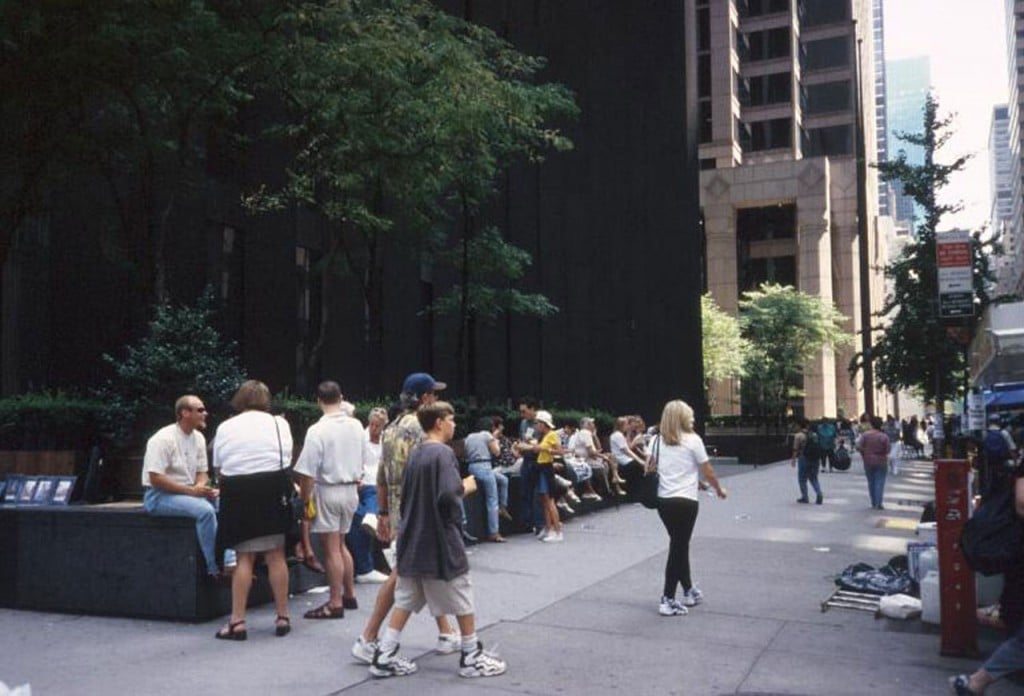 At street level, however, the perimeter ledges jump with activity, from salespersons hawking artwork and books to unashamed people-watchers. While the polished stone seating ledge is a hard surface for long perches, its generous depth and graduated heights are perfect for accommodating all types and sizes of people. For example, the ledges along West 53rd Street are lower in height than their West 54th Street counterparts, and thus tend to be used by people who prefer to plant their feet firmly on the ground. The ledges along West 53rd Street also enjoy southern exposure, which may explain their popularity relative to other parts of the perimeter.
The adjacent Deutsche Bank urban plaza is worth visiting if only to compare an "as-of-right" plaza produced under the original 1961 Zoning Resolution with an urban plaza produced under the more demanding zoning standards enacted in 1975. Although both plazas provide substantial amounts of ledge seating, the differences become quickly apparent when the user tries out both. Not only is the ledge seating in the urban plaza more comfortable, but that space also furnishes landscaping, artwork, built-in benches, and a unified spatial configuration making for a more usable experience overall.