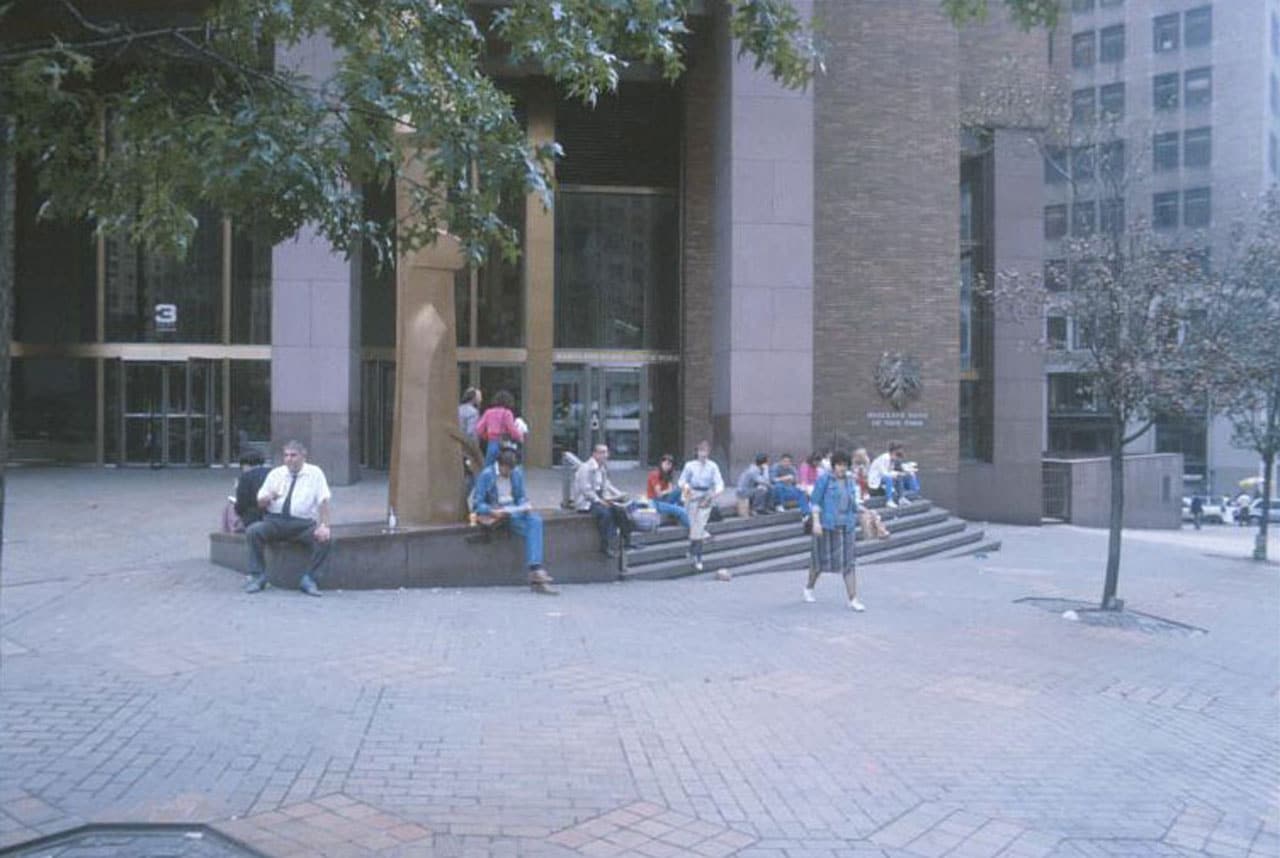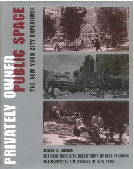 The plaza encircles most of the three street sides of this catercornered tower on the eastern side of Park Avenue between East 33rd and 34th Streets. Triangular portions are situated at north and south corners of the lot. The north side is a raised terrace, paved in brick matching that used for the building, in front of the main entrance where there is a small arcade lined with four square columns. Steps and ledges around the flagpoles and sculpture are used for seating by an unusual combination of office workers and high school students, reflecting the unusual combination of commercial tenants and the Norman Thomas High School occupying the building. The sculpture is a 23-foot-high bronze by Irving Marantz, entitled Obelisk to Peace (1972), set on a polished granite base. The sculpture was Marantz's last outdoor work before he died and may be compared to another of his pieces, in front of 475 Park Avenue South, two blocks south.
A mysterious, elevated, table-top space is located in the southern triangle. Behind a locked gate at recent site visits, six steps lead upward to a small triangular platform. No record of City approval for this obstruction or the locked gate has been found. On top is the best seating of the plaza, featuring benches with backs and a small planter with tree. An abrupt drop at the back of the platform suggests that something else was supposed to connect to it, but it is hard to see what that something might have been.
In front of the high school entrance on East 33rd Street is more plaza and arcade space. A bench is available, even if the nearby sign prohibits trespassing under penalty of New York State Penal Law. A mirror-image plaza and arcade area on East 34th Street lack the bench and sign.