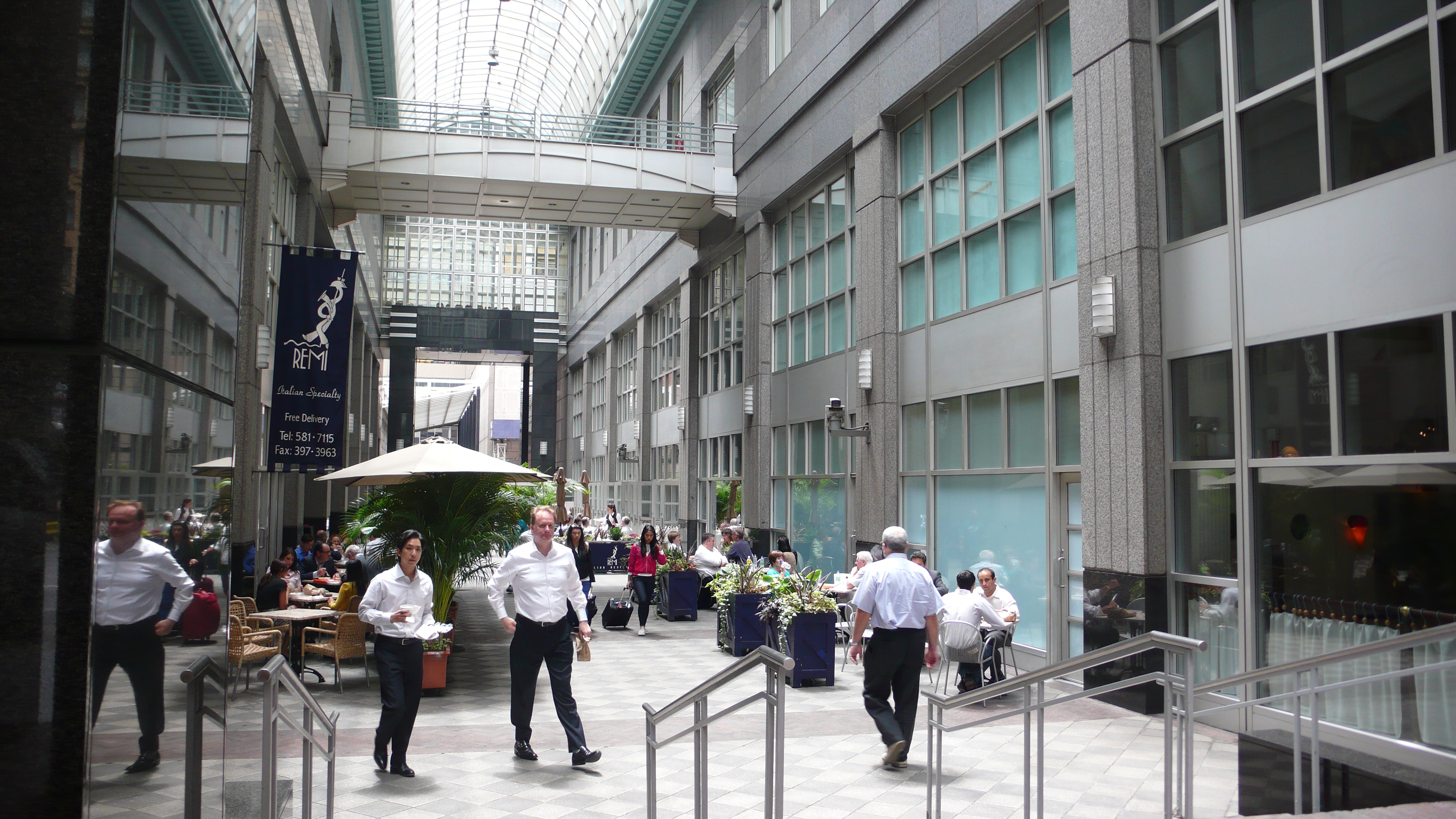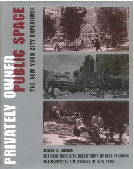 This tall, bright, glass-and-granite through block galleria connecting West 53rd and 54th Streets is the third link in the six-block chain of through-block spaces from West 51st Street to 57th Streets between Sixth and Seventh Avenues. The vaulted skylight covering much of this three-story-high narrow corridor brings to mind aspects of light and airy nineteenth-century European shopping arcades. A skybridge bisects the space in the middle. The space is unenclosed at both street sides.
As a through block galleria, the space is designed to serve both circulation and destination goals. Thus, 14 tables and 56 movable chairs are required to be dedicated to unfettered use by the public. At a recent site visit, however, private restaurants fronting the galleria had taken apparent possession of some, if not all, of the tables and chairs. No record of City approval for this use has been found. Furthermore, as arrayed, the tables and chairs interfered with the galleria's obligation to maintain a minimum clear path width of 15 feet. At least the fixed benches in a recessed area off the main corridor near West 53rd Street, framed at back by an impressive glass block wall, as well as several benches at north and south ends, have not yet been commercially co-opted.
The five other spaces in the six-block pedestrian passageway start with the through block gallerias at PaineWebber and Flatotel to the south, and the through block connection at Rihga Royal Hotel, the through block connection at CitySpire, and the through block connection at Metropolitan Tower, to the north.