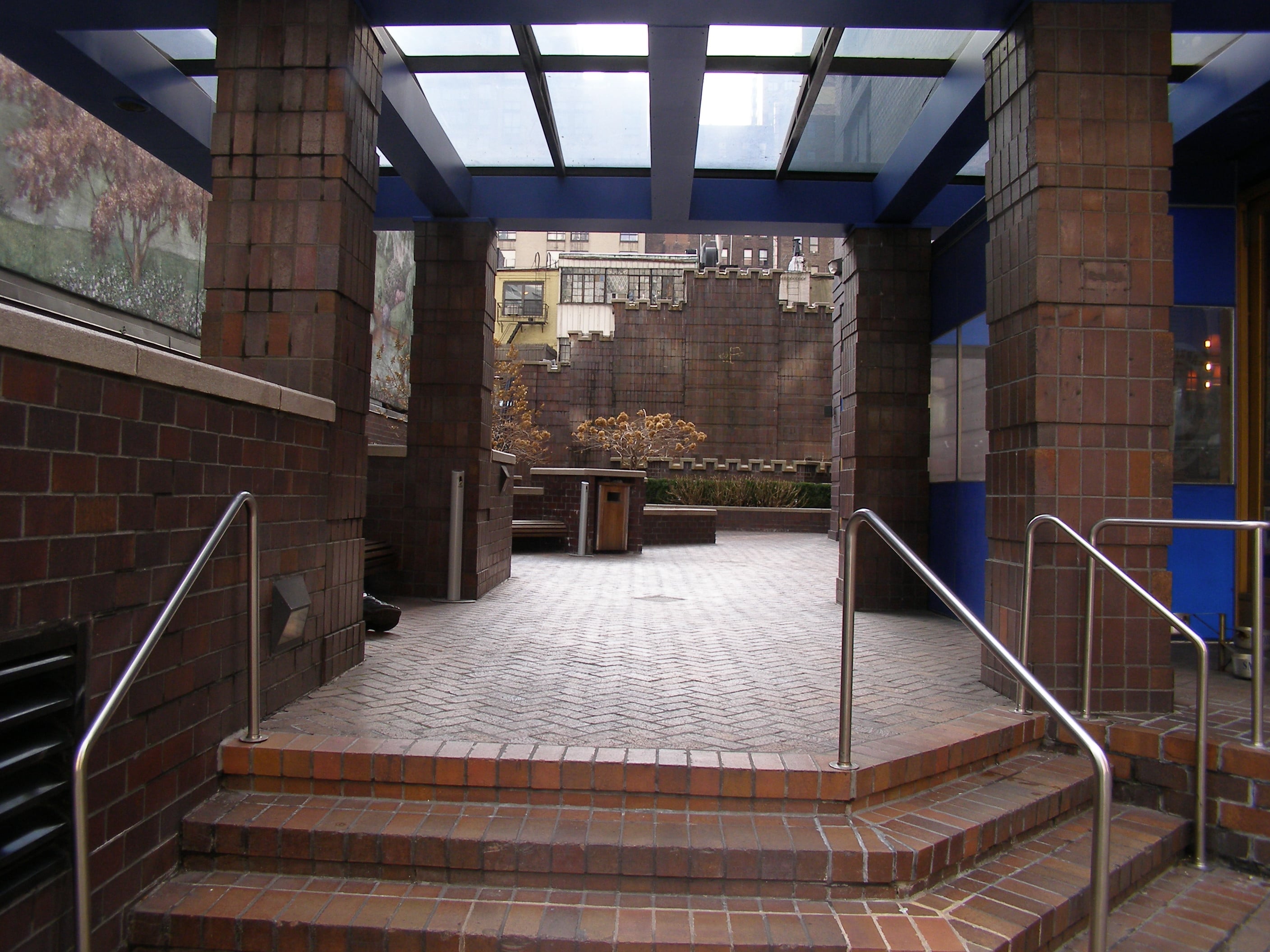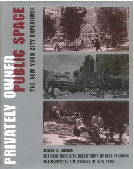 Up four steps from the sidewalk on the south side of East 34th Street between Third and Lexington Avenues, this popular rectangular residential plaza playfully marries art, nature, and utility to produce one of the best residential spaces in midtown Manhattan. Instantly setting the mood at its entrance is The Right Light, one of J. Seward Johnson, Jr.'s, life-like bronze sculptures. Standing with head slightly cocked in front of his canvas on easel next to his open case of paint tubes, brushes, and other paraphernalia, an artist peers into the space and paints a copy of part of the five-paneled landscape painting that actually adorns the length of the plaza's eastern wall.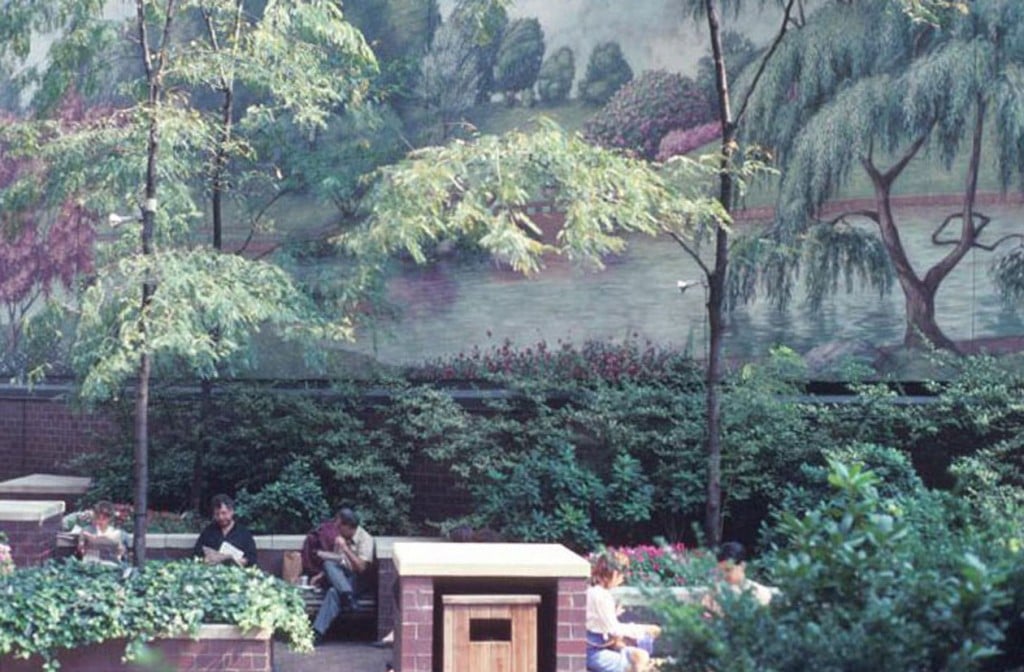 That colossal work, by Lillian Kennedy, depicts a pastoral scene of water, trees, grass, and bridge, perhaps of Central Park or perhaps of a landscape designed by Capability Brown. What is especially successful is how the plaza's real-life trees, shrubs, overflowing ivy, and brightly colored flowers merge with the wall landscape, playfully blurring the line dividing nature and art. The nicely finished purplish burnt-brick paving and wood surfaces augment the rustic atmosphere. Natural elements continue in the form of a waterfall and pool at the back of the space. Water tumbles through crenellations in a rising brick wall and follows a downward path established by what appears to be fishing lines held in place by fishing tackle sinkers.
Plentiful seating includes the ledge around the waterfall, a freestanding square planter in the middle of the space, and built-in wood benches with brick backs zigzagging in and out from the art wall. A seating wall laid out at a 45-degree angle from the waterfall occupies a small, sunny protected area at back of the rectangle, behind the residential hotel tower next to a restaurant, where the rest of the city disappears for a moment. In case of rain, the residential plaza furnishes a covered area under a glass canopy close to the entrance, where a wooden bench can easily accommodate four or five persons. A great view of the Chrysler building spire is visible to the north.