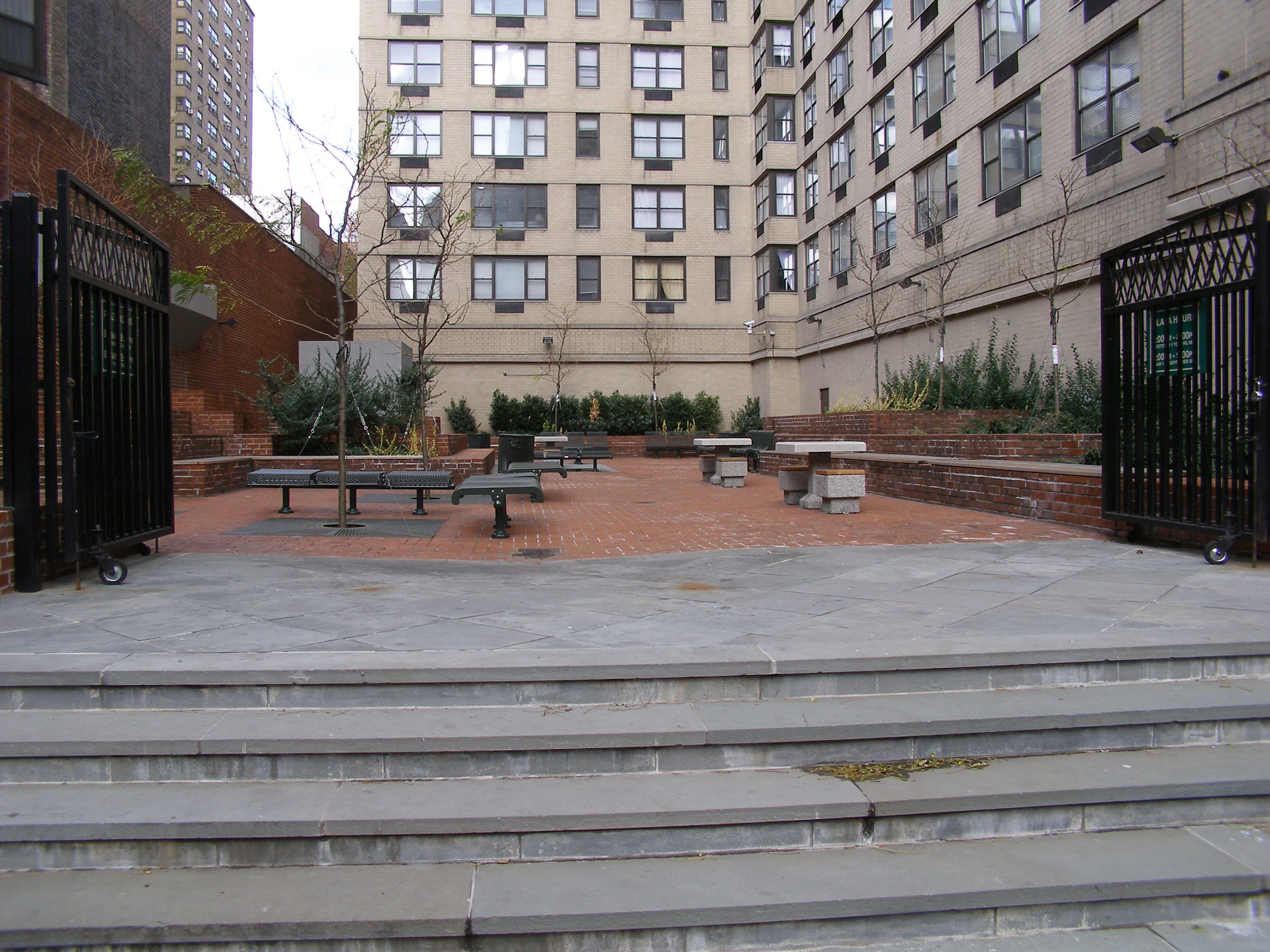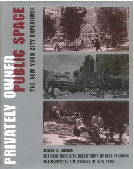 The public spaces here encircle the full blockfront residential tower on the west side of Second Avenue between East 26th and 27th Streets. The best space, called a minipark by a City Planning Commission special permit, faces East 26th Street, but should be accessible as well through two gates and down a small pathway from East 27th Street. At a recent site visit, however, the gates were locked. No record of City approval for such closure has been found.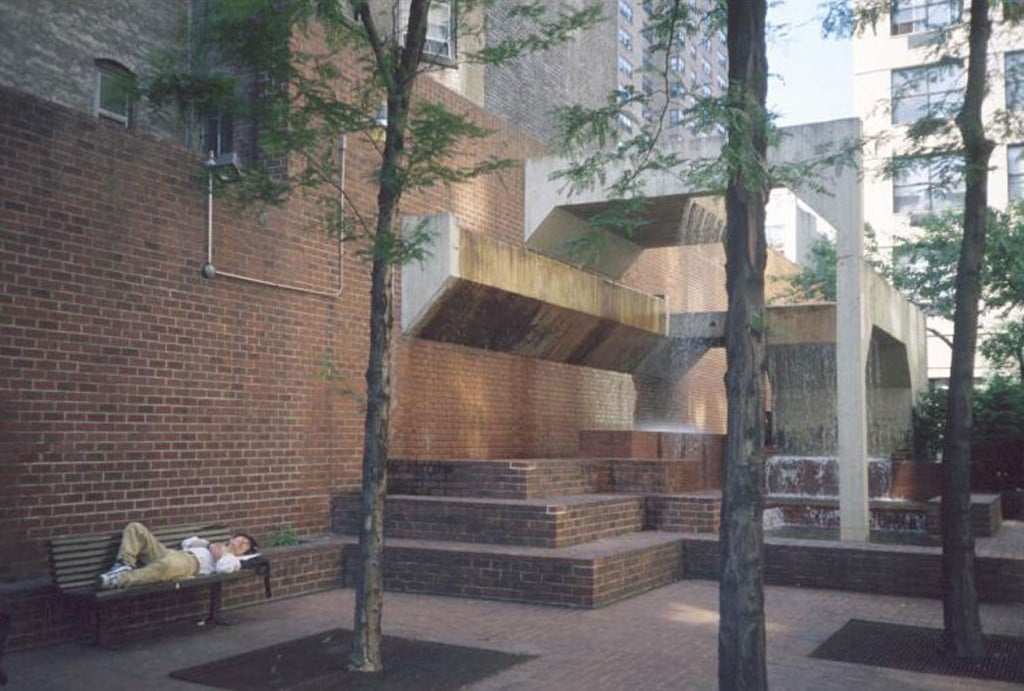 Eight steps above the East 26th Street sidewalk and past an entry arch, the rectangular park extends roughly half a block north, enclosed on its three nonstreet sides by the building and a high wall to the west. Multiple levels of brick ledges one, two, and three feet in height protrude from the various sides, offering numerous opportunities for seating in sunny and shady conditions, the notable water feature is an important clue to the identity of the public space designer here, landscape architect Lawrence Halprin, who likes to enliven his urban spaces with large water structures. Water cascades downward from a hovering concrete frame astride several of the ledges, splashing, and even soaking, willing people seated or standing nearby. Wood benches, tall mature trees, and landscaping augment the parklike features and assure steady use during the summer by nearby residents, dogwalkers, and local teens.
The remainder of the public space is classified public open area and wraps around the building on East 26th Street, most of Second Avenue, and East 27th Street.