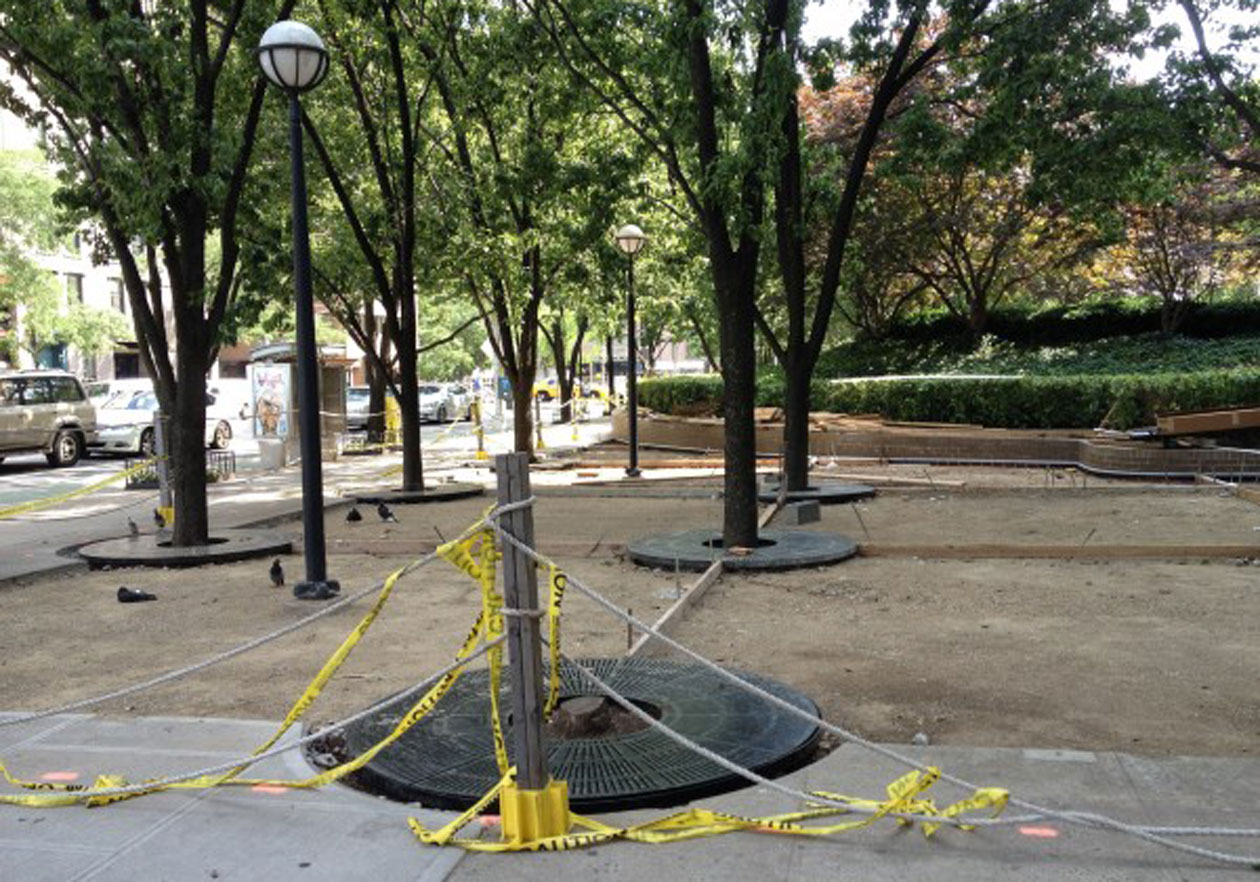 330 East 38th Street
Corinthian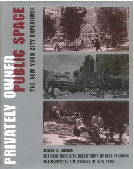 The scale of this residential plaza, the largest in the city at roughly 27,000 square feet, is staggering. Located in the huge setback area in front of the residential skyscraper and spanning the full blockfront on the west side of First Avenue between East 37th and 38th Streets, the plaza is dominated by an upward-sloping green escarpment, lavishly garnished with flowing ivy, creeping evergreen ground cover, and mature trees. The base of the mound is encased in an undulating brick retaining wall topped with ledges well proportioned for sitting. More than most, this plaza-building marriage readily evokes the modernist, Corbusian "tower in the park" paradigm.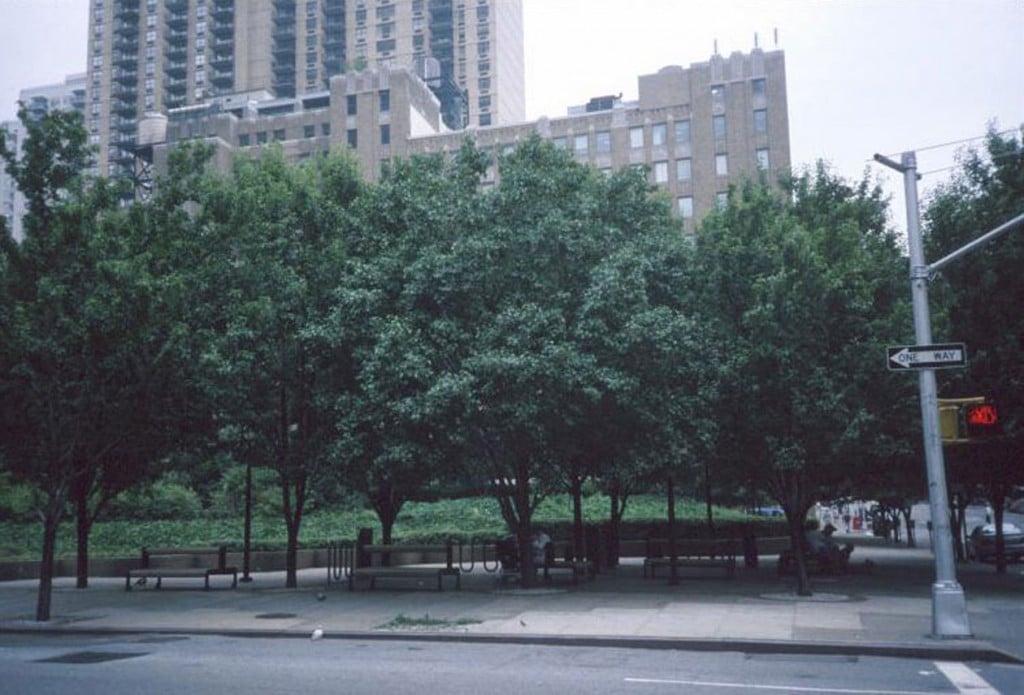 At the corners of East 37th and 38th Streets along First Avenue are usable street-level park areas, paved in a decorative brick pattern and lushly landscaped with full-canopied trees, that offer numerous two-sided wooden benches and serpentine bike racks. Sunlight and shade are in abundance here. The plaza benefits greatly from its broad southern and eastern exposure and the complete absence of adjacent skyscrapers immediately to the south. The Midtown Tunnel Access Road guarantees continued access to sunlight unless the tunnel authority were to decide to allow buildings to be constructed in the air rights above its roads.
Although the escarpment is visually impressive, it cleaves the space in two, obstructing direct pedestrian access from First Avenue to the plaza's interior and beyond. The user is forced to walk around the mound, next to the side streets, before reaching the inner flank, where a large, amphitheater-shaped water feature with cascading waterfall and basin is oriented toward the building. Approached down five steps, the basin exhibits at its center an abstract bronze sculpture, entitled Peirene (1988), by Aristides Demetrios, that resembles an oversized magnet. In front of the water element are plantings of colorful flowers. A permanent space-age canopy hangs over the through-block driveway and stretches toward the water element. Although the driveway between the building and water feature is private, the open area west of it extending to the building wall is part of the required public space.