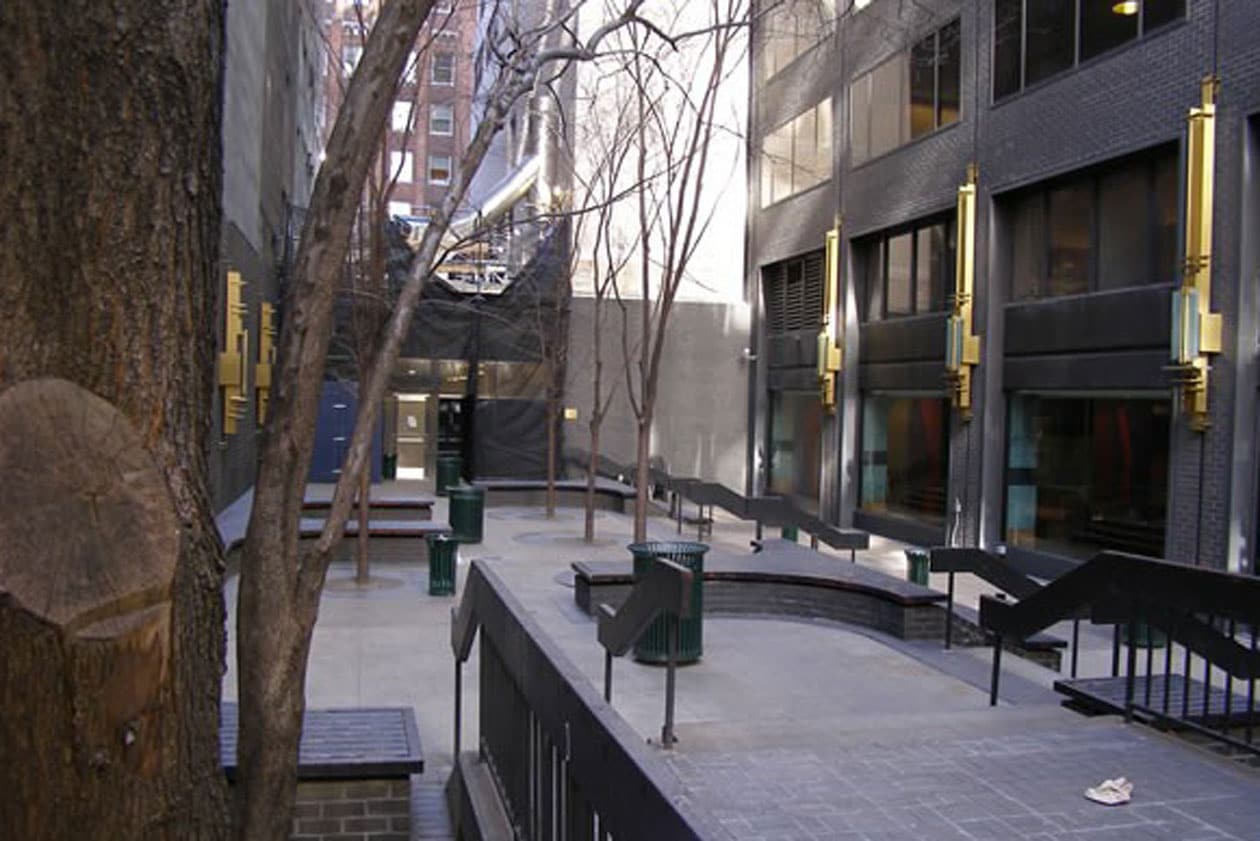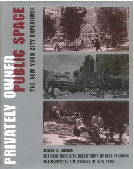 This vest pocket park waits to be discovered, located past the augmented sidewalk some 100 feet east of Third Avenue on the south side of East 44th Street. Unlike most privately owned public spaces in the city, this one never received a zoning floor area bonus in exchange for its construction. Its provision instead was made a condition of a variance, granted by the City's Board of Standards and Appeals (BSA), that allowed the owner to construct a larger building with more floor area, more lot coverage, and a different shape than otherwise authorized by the applicable zoning.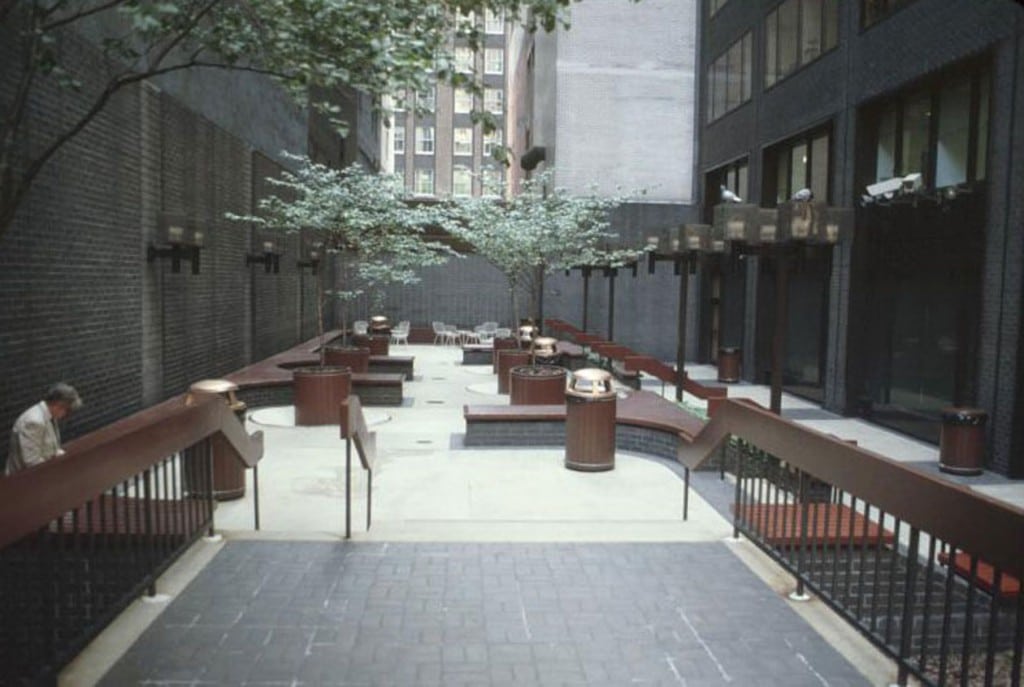 To some, this may sound like a lawyer's technical distinction without a dime's worth of functional difference. After all, the owner did secure the right to develop extra rentable floor area, so who cares whether that right was labeled a "floor area bonus" or whether it was authorized by the BSA. The distinction makes a difference, however, because the standards governing the design and operation of this space emanate not from any definition of public space set forth in the Zoning Resolution, but from the specific text of the BSA variance and the plans submitted by the owner to describe the proposed development under the variance. At the time the owner sought the variance, it may have proffered the park in the belief that this might facilitate BSA approval of a building that, in some respects, would not be following the underlying zoning.
The park is a narrow, slightly sunken, rectangle extending deeply into the lot at the back of the building. The first level is three steps down, past flanking trees. Here, muddy brown, backless benches line the eastern wall and protrude outward toward more backless benches in the middle. The green of the trees moderates the overwhelming brownish-gray wash of the brick walls. At the lower level three steps down to the west are movable white-mesh tables and chairs that were, at a recent site visit, used by the adjacent restaurant. Under the terms of the variance, the owner is required to construct a food service facility in the vest pocket park and use reasonable efforts to find a tenant to operate the facility. However, a 1974 letter from the owner's representative to Community Board 6, the neighborhood advisory group, promised that "[a]ny restaurant facing the park shall have no right to any of the park area for outdoor dining." Thus, it would appear that such restaurant operation in the space would contradict the 1974 letter.