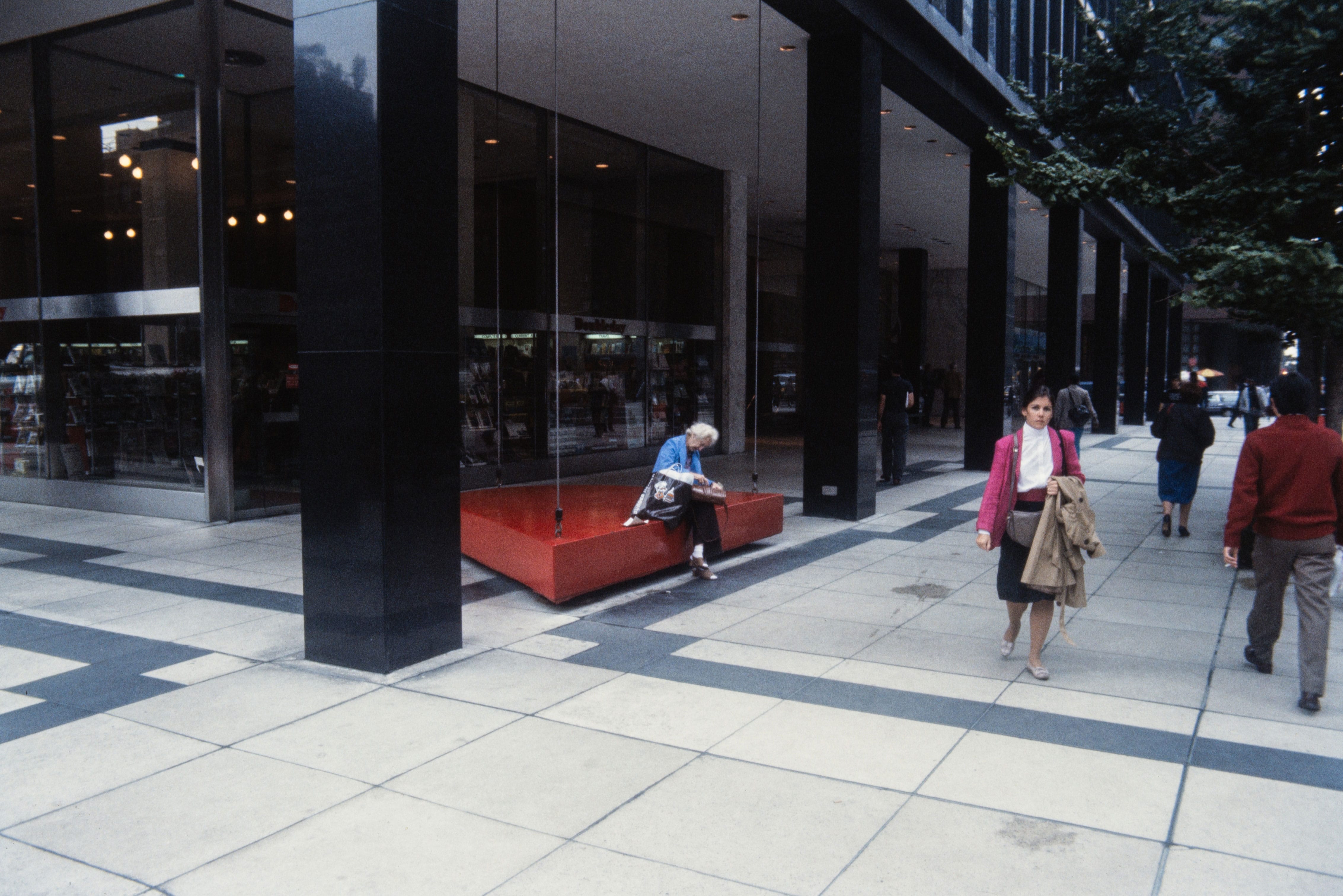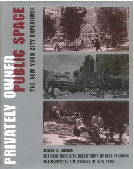 Wrapping around this office tower on the east blockfront of Third Avenue, East 48th Street, and East 49th Street, the U-shaped plaza and arcade serve twin goals of function and fun. The rushing pedestrian enjoys the extra sidewalk space afforded by the plaza and its uniform white-and-black paving pattern extending from building edge to sidewalk curb. When weather is inclement, the block-long arcade provides excellent shelter.
Playful touches start with Big Red Swing (1971), by Theodore Ceraldi, a red-steel swing seat in the shape of a piano lid attached to the arcade's ceiling by three steel cables. Not only is the swing sittable, but, with a little effort, it is swingable. Under the arcade at the building entrance is a sculpture by the artist Beverly Pepper, entitled Contrappunto (1983), composed of steel bands that twist around contrapuntally. Usable amenities include benches on the southern half of the plaza on Third Avenue. North and south plaza fingers extending east on East 48th and 49th Streets are framed by long rectangular black planters with shrubs. A triangular patch of trees and shrubs grows out of the paving on Third Avenue near East 49th Street.
The building's architect, William Lescaze, was well known for his International Style office buildings, in New York City, Philadelphia, and elsewhere. He and his wife lived around the corner, at 211 East 47th Street, a residence he designed in 1934 that was one of the first examples of an International Style townhouse in the city. Its glass block façade positively glows at night.