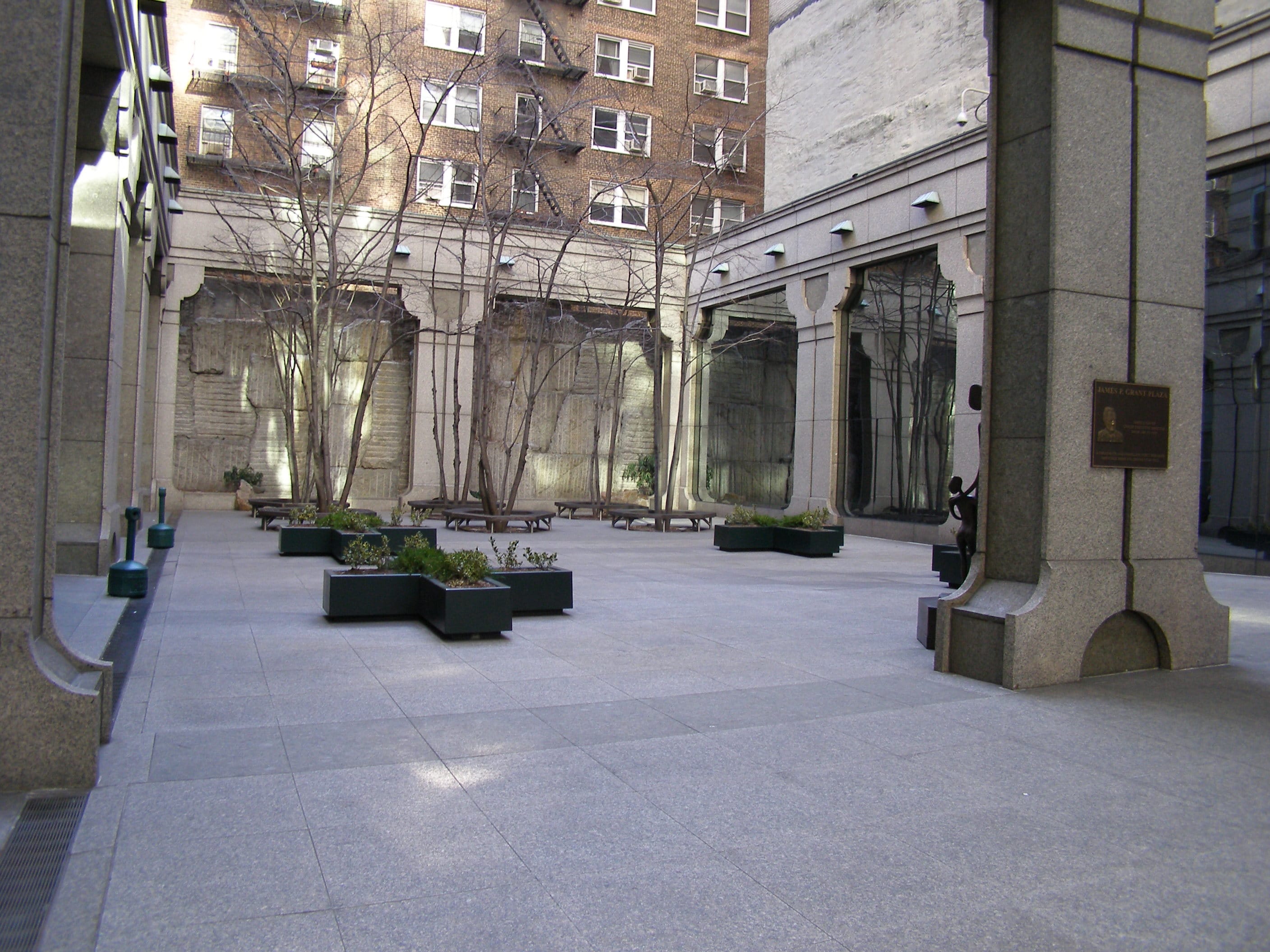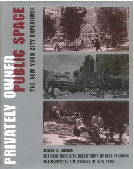 On the south side of East 44th Street between First and Second Avenues, this 100-foot-deep rectangular urban plaza effects the look of a postmodern courtyard. Stretching across its sidewalk frontage east-to-west are two parallel colonnades, composed of oversized rectangular pinkish-granite columns crowned with capitals of non-Doric, non-Ionic, non-Corinthian order, that support a glass cover. The rest of the space persists in its postmodern aesthetic, with exaggerated granite pilasters on side wall and matching granite paving. Other approaches to public space postmodernism are evident at 445 Fifth Avenue and 135 East 57th Street.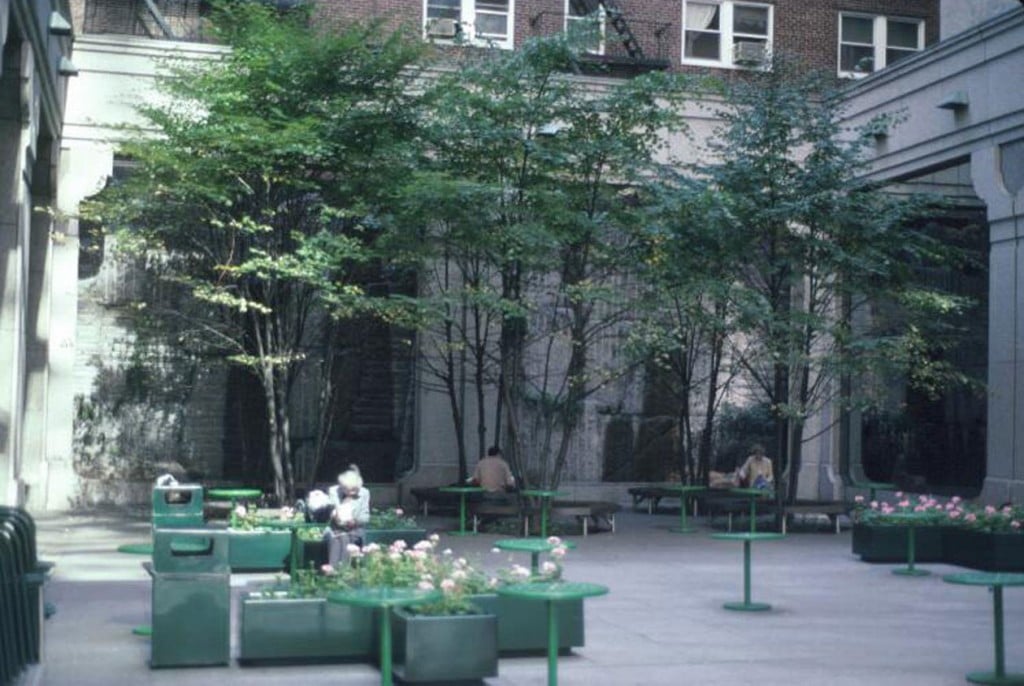 Amenities are located in two principal zones. At front are four cross-shaped flower boxes surrounded by numerous green-metal café tables and chairs that receive heavy use during the midday sunlit hours. At back are a grove of six mature trees, each encircled by fixed wooden benches, a quiet water wall, and stone artwork. Users savor the serenity engendered by trees and water as they pursue principally solitary activities such as reading, thinking, or resting.
The public space and adjacent building to the east were developed by the United Nations Development Corporation, a quasi-public agency, within the Special United Nations Development District.