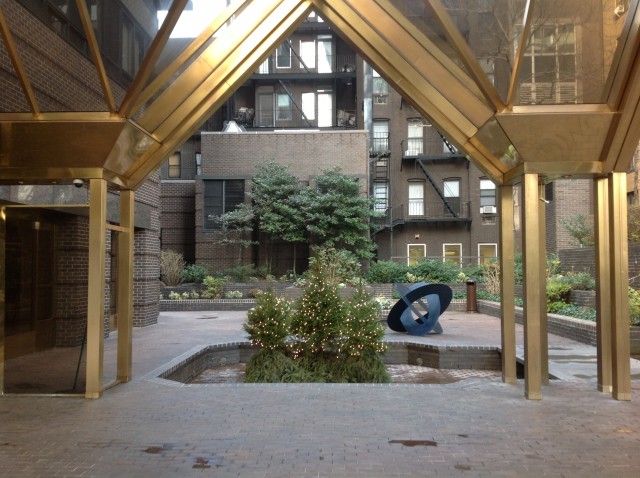 100 United Nations Plaza
871 United Nations Plaza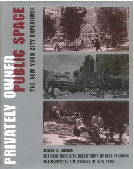 This multilevel residential plaza at the northwest corner of East 48th Street and United Nations Plaza (otherwise known as First Avenue) stylistically echoes the ancient overtones of the residential tower's distinctive pyramidal silhouette. Waterfalls and overflowing landscapes evoke the image of a Babylonian hanging garden. Near the tower entrance on the upper plaza level is the water's source, a geyser shooting out of the plaza floor. More water pours from an elevated trough emerging from a lush jungle of hanging ivy, shrubs, trees, and colorful flowers. The water tumbles down a stepped brick wall before settling into a lower basin fed by another trough. The water feature not only masks the street noise and cools the air, but it aligns space and building. Standing in the middle of the lower plaza level near the corner of East 48th Street and United Nations Plaza, for example, the user is visually guided by the line of the waterfall upward to the brass-colored canopy pyramid to the building's front door.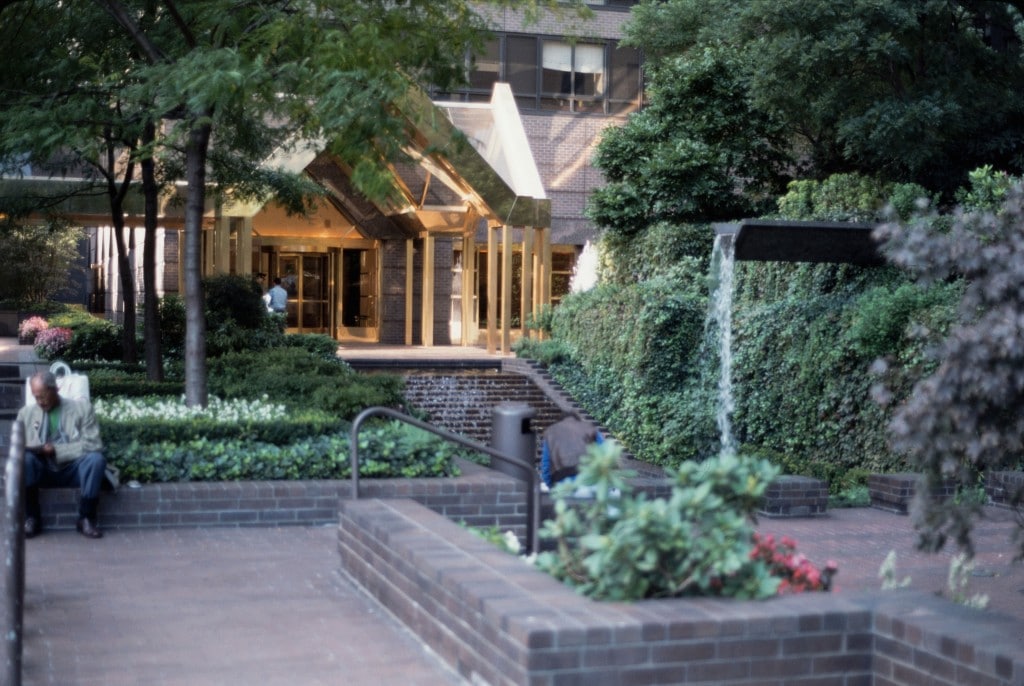 The plaza ranks high on functionality as well as aesthetic appeal, offering exposed and secluded areas for traditional public space activities such as eating, reading, and relaxing. The lower level is more public, with a square red-brick open zone surrounded by ledge seating, three brick stools near the basin, and sunny southern exposure. Unfortunately, the water is not physically accessible to the user. The upper-level zone north of the tower entrance is more secluded, appealing principally to building residents but equally available to members of the public. With its plentiful ledge seating, it is worth seeking out even if the approach to it feels increasingly private. The sidewalks along East 48th Street and United Nations Plaza also feature ledge seating. A small, disconnected piece of visual residual residential plaza occupies the setback space in front of 871 United Nations Plaza, a building closer to East 49th Street.