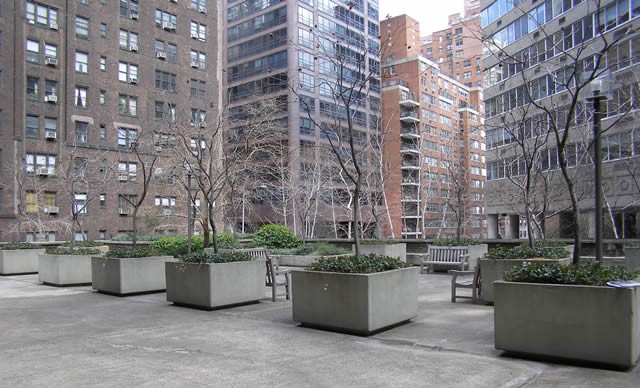 400 East 54th Street
Revere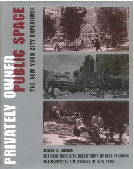 The major area of plaza is situated on a rooftop east of the residential tower along the south side of East 54th Street east of First Avenue. A stairwell leads up to a narrow gate, often closed but not locked. Beyond is a concrete-paved rectangle whose emptiness is interrupted only by concrete box planters scattered about with small trees. A sign states that the space is open from 7:00 a.m. to 6:00 p.m., and that ball playing and walking of dogs are prohibited. No record of City approval for access less than 24 hours has been found. A comparison between plazas produced under the 1961 Zoning Resolution's lenient "as-of-right" plaza definition, such as this plaza, and plazas produced under zoning's more demanding 1977 residential plaza standards, is easily made by peering over the wall to the east. There, one floor below, is the residential plaza belonging to River Tower.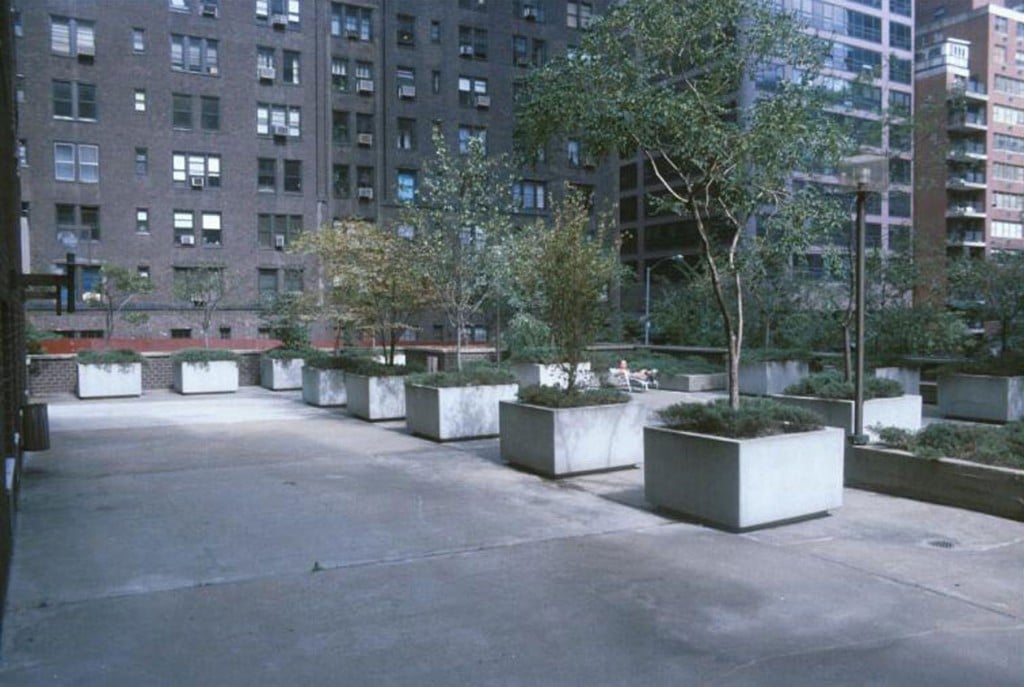 The remaining plaza space here is a sunny, elevated shelf several steps above the sidewalk that wraps around the building at the southeast corner of First Avenue and East 54th Street. Ledge seating is supplemented by café tables and chairs on First Avenue associated with a takeout coffee outlet. No record of City approval for the tables and chairs has been found.