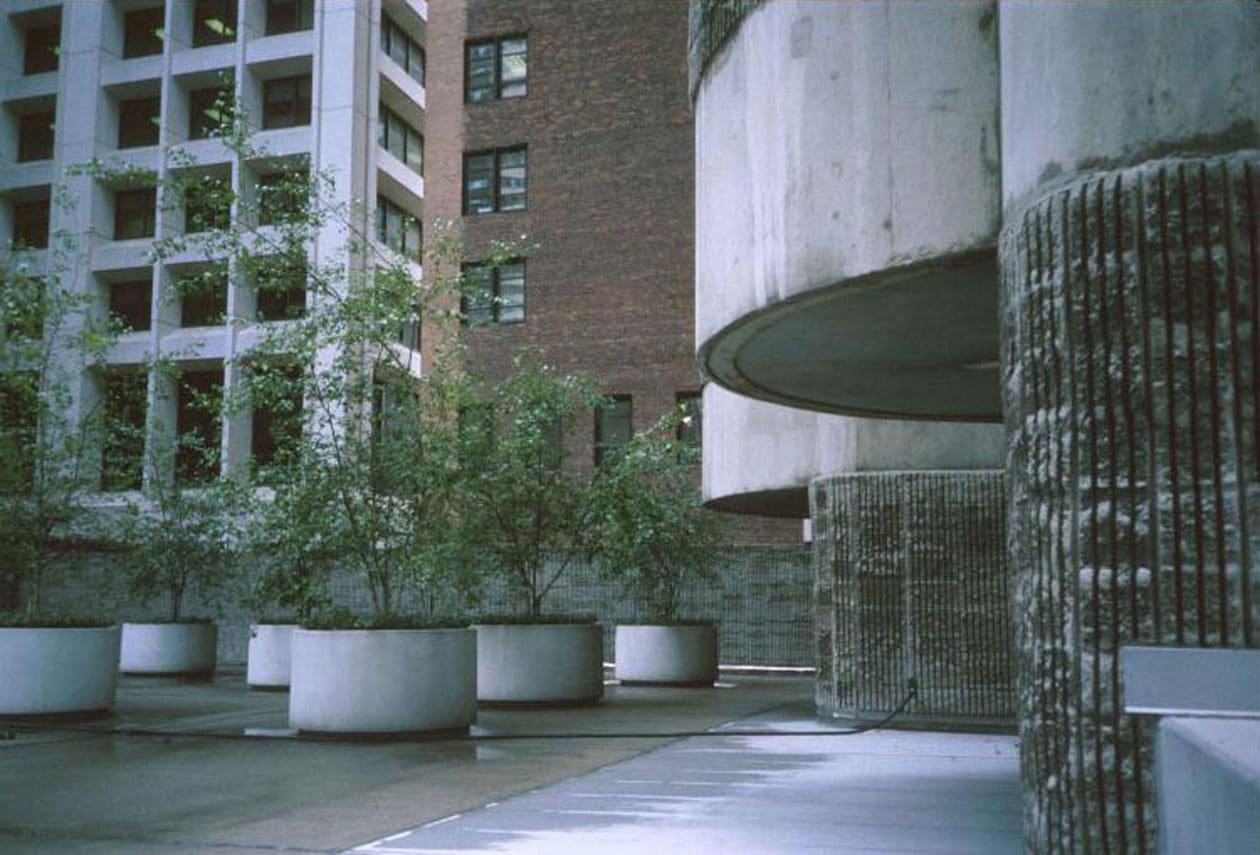 44 West 62nd Street
Lincoln Plaza Towers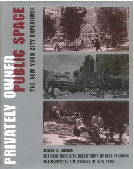 This plaza perfectly complements the curvilinear, brutalist architecture of its host building. Concrete abounds. The entry to the space's elevated portion, some eight steps above the public sidewalk from the south side of West 62nd Street east of Columbus Avenue, is flanked by concrete cylinders. Rows of cylinder-shaped concrete planters occupy much of the surface, each with tree but lacking sittable ledges. A wall in back is constructed of rough-ridged concrete.
In contrast, the remaining plaza space, consisting of a small semicircular drop-off driveway on West 62nd Street closer to Columbus Avenue and extra sidewalk with three planters on the avenue, is primarily surfaced in brick.