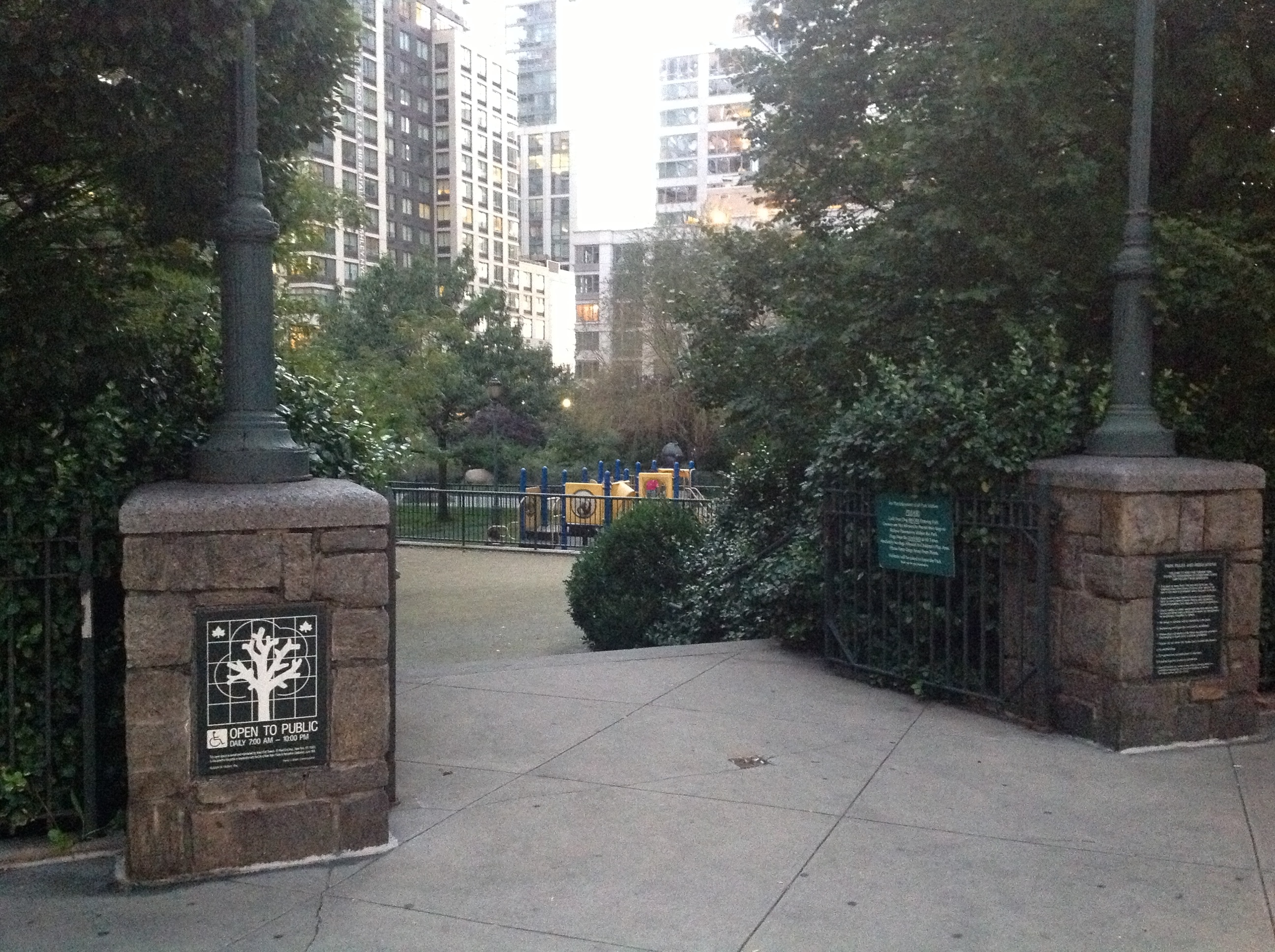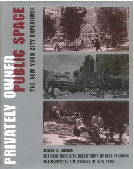 Against the dramatic background of the Hudson River and New Jersey, these huge public open spaces serve both child and adult audiences on over an acre of land west of West End Avenue between West 63rd and 64th Streets. North of their host building, the spaces come as close to a recreational playground and park as any privately owned public space in the city. Indeed, they were developed in cooperation with the City of New York Parks and Recreation Department.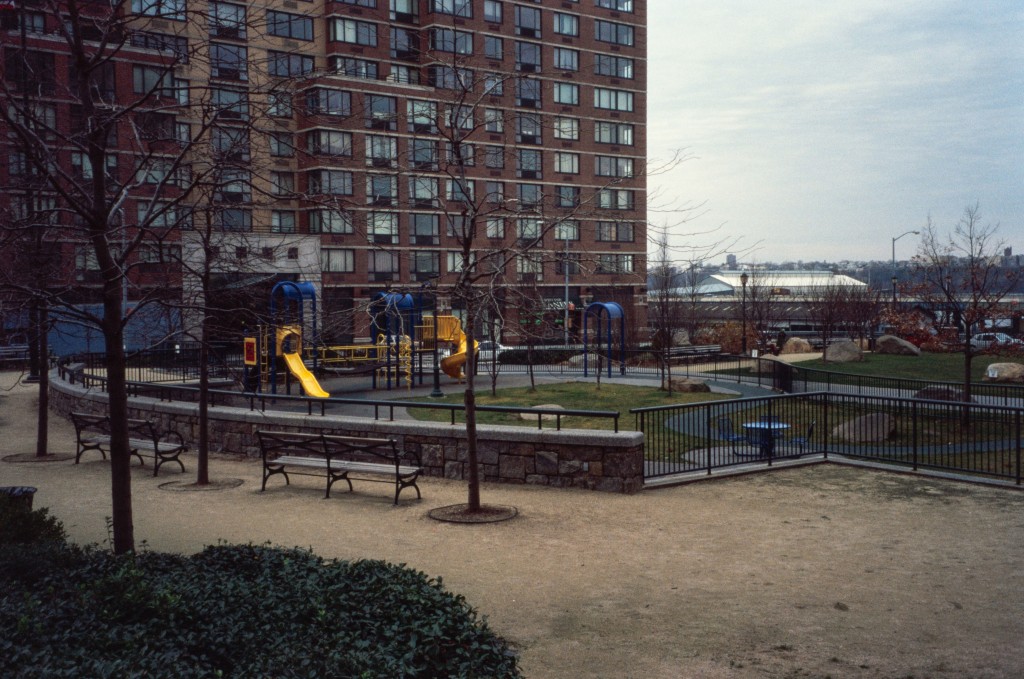 Nearest West End Avenue is a sand-and-dirt overlook, furnished with six wooden benches, perfect for enjoying the view unfolding to the west. Immediately below is a fenced children's play area. In an amusing turn, a sign admonishes, "Adults must be accompanied by children." Entered through a single opening under a tall blue metal structure, the play area features two multicolored play units and a stone wall with five brass relief fish water sculptures. A pathway made of synthetic carpet wends its way around the perimeter, past two grassy areas, five stone boulders, six trees, and two green park lamps. Wooden benches at north and south ends accommodate the accompanied adults.
Further west is an expansive grass lawn whose openness is unusual for dense Manhattan. The wind whips in off the Hudson, swaying the 14 trees but leaving unmoved the huge stone boulders artistically scattered about. Three sets of wooden benches provide still more seating. A bronze sculpture of a rhinoceros on snout end, atop a boulder and watched by a nearby salamander, anchors the northeast corner. Titled Newton & Darwin (1975), by sculptor Nobi Shioya, it tells a story: "It wasn't that the Rhino couldn't fly – it simply had never occurred to him." A train is heard rumbling and whistle-blowing in the distance. These unusual public spaces were a condition of a City Planning Commission special permit approving the large-scale residential development visible to the south.