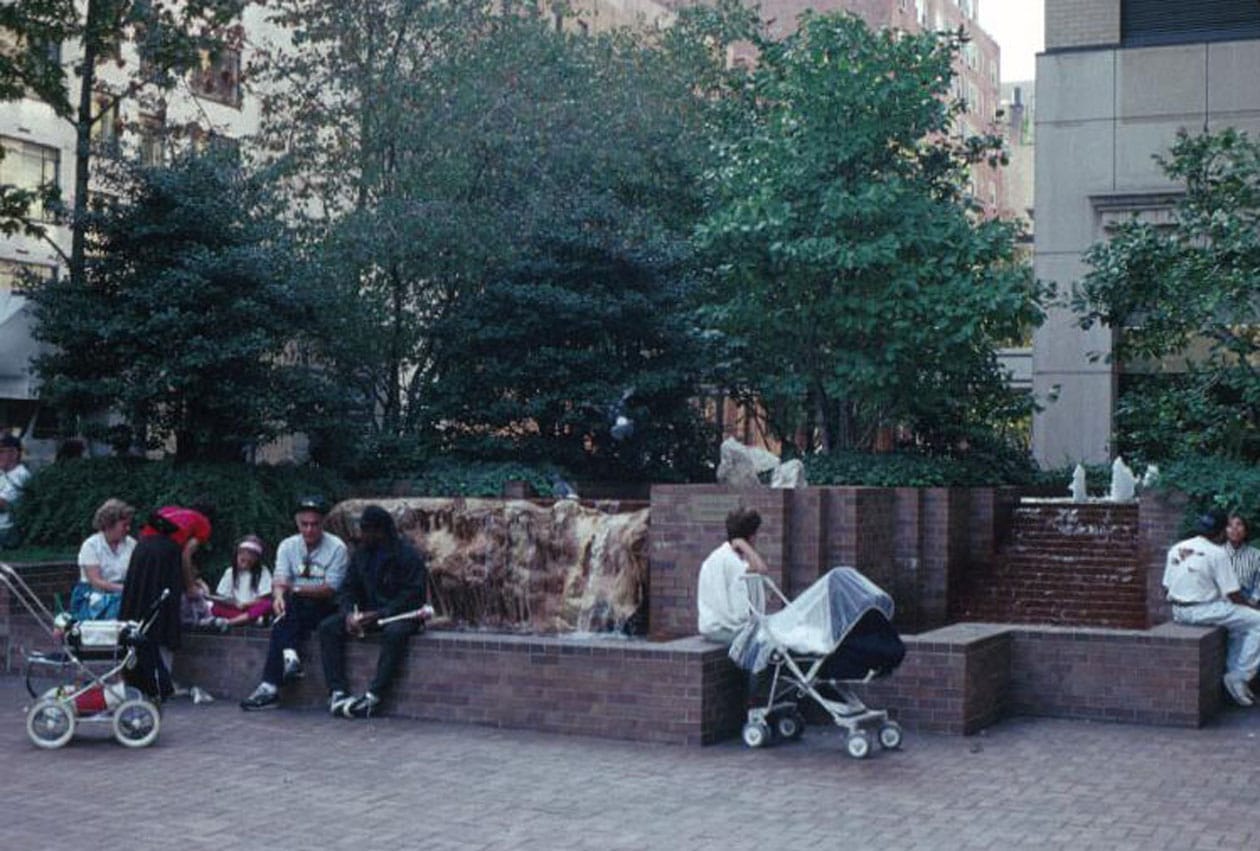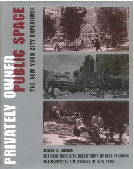 It is not difficult to explain why this compact residential plaza, located at the northwest corner of Third Avenue and East 84th Street, has been one of the most crowded spaces in the city. It combines a strong package of time-tested amenities, including sun, abundant seating, quality landscaping, vigilant maintenance, and, until recently, water, to achieve its high rate of usage. That is why the revelation, at recent site visits, that the required water feature has been covered over by landscaping, is so disappointing. No record of City approval for such an action has been found.
As a corner space with southern and eastern exposure, the plaza receives unobstructed sunlight for much of the day. The corner location also allows the space to co-opt the openness of the adjacent intersection of Third Avenue and East 84th Street, giving it a feeling of size greater than that suggested by its otherwise modest 4,250 square feet. The space is divided into outer and inner areas. The outer area at the corner itself is open, brick-paved, with square planter and good ledge seating, regularly occupied by neighborhood residents and passersby. The inner area attracts users though landscaping and, until recently, water. People clustered on and around a sittable, serpentine ledge surrounding two small waterfalls. The naturalistic waterfall tumbled out of a miniature forest down a stone whose source was, literally, a grotto in Pakistan. A more formal waterfall started with small jets of spray that coalesced along stepped bricks into a pool. With the option of dipping feet into the water, this ledge seating was even more in demand than the corner ledge seating. In short, it is worth exploring where the water amenity has gone.
Although the building entry corridor is separated by canopy from the rest of the space, it has not caused any lack of stewardship here. In fact, the doorman boasts that building management cleans the plaza 10 times a day; even if an exaggeration, the fact that he proudly proclaimed this fact, along with the actual quality of maintenance, are commendable.