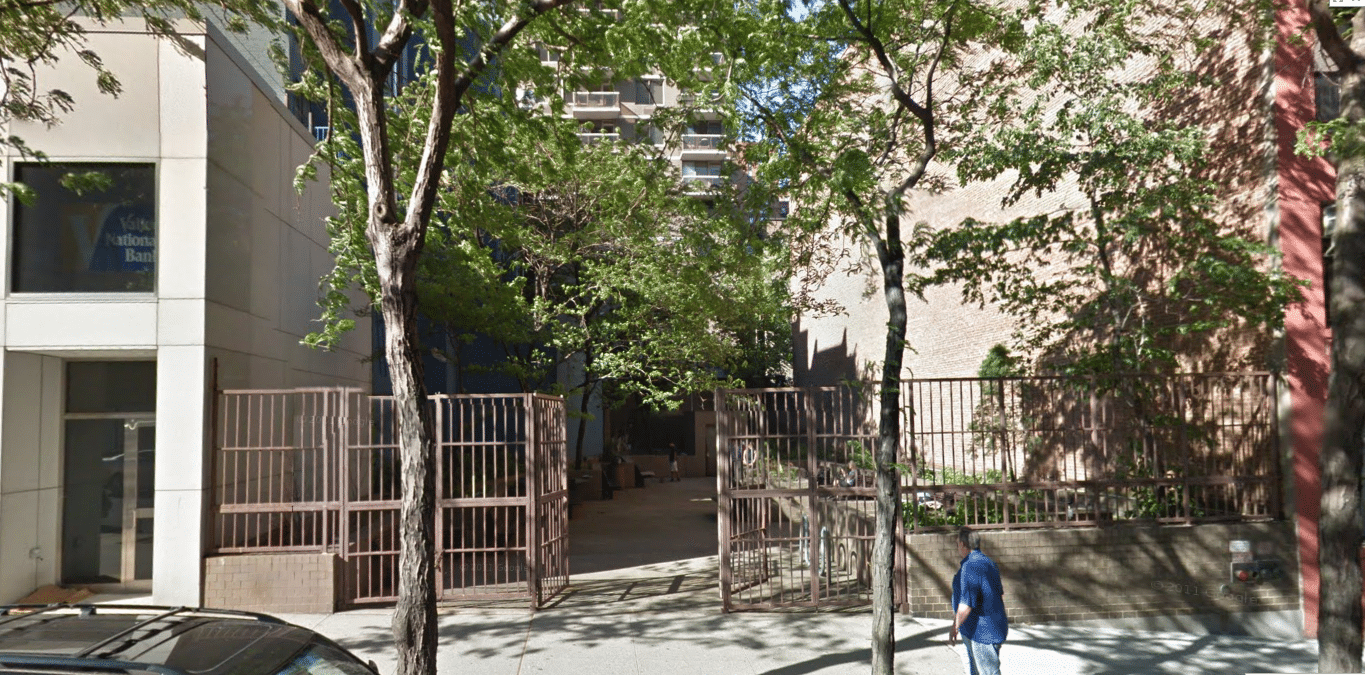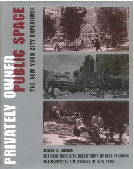 The primary space of this residential plaza is on the north side of East 88th Street, slightly east of Third Avenue, at the back of its host residential tower to the north. Zoning compliance issues continue to be a problem here. In 1996, the Department of Buildings issued a notice of violation for failure to exhibit a public space plaque and to operate lighting. At several recent site visits, the gates at the entrance have been locked during required hours of access. The plaque was present, but the space was closed during the very hours stated on the plaque, and the plaque's stated hours of access, 7:30 a.m. to 7:30 p.m., varied by one half hour from the required hours of 8:00 a.m. to 8:00 p.m. or dark, whichever is later. No record of City approval for a change of required hours or denial of access has been located.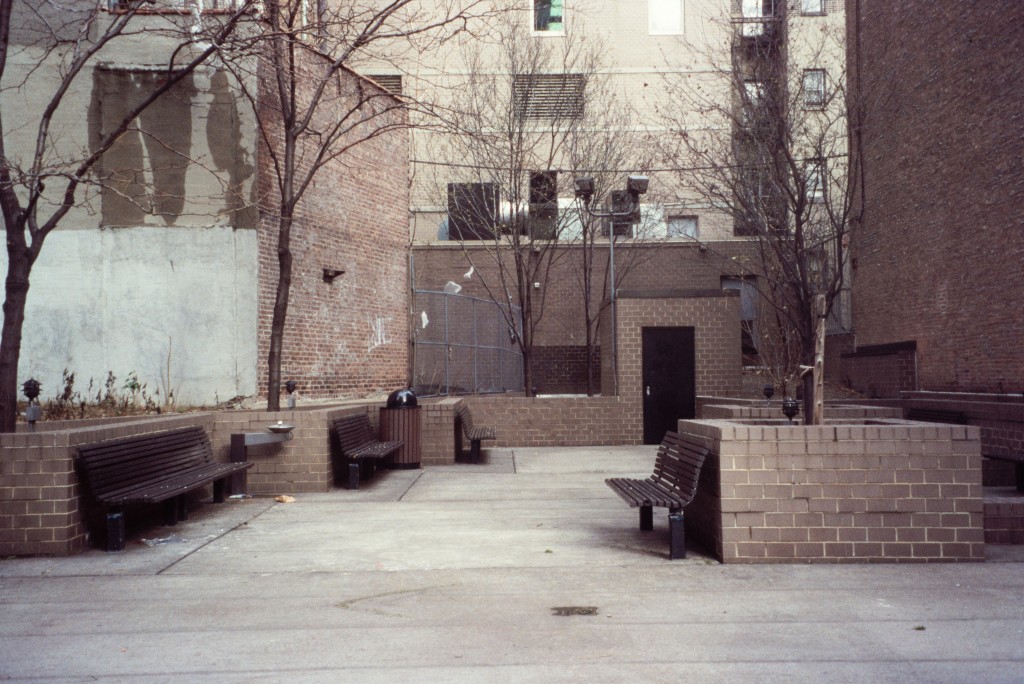 Other aspects of the space do not enhance its allure. Barbed wire crowns the gate and fence along the sidewalk perimeter, and garbage dumpsters used by the adjacent store occupy the public sidewalk at the western edge. Inside the gates, the space is surfaced in concrete, and surrounding building walls are covered in a jumble of materials and in some places display graffiti and peeling paint. Brick planters are sparsely landscaped. At least there is plentiful seating on comfortable wood slat benches. The service entrance at the back of the building is the only indication that this otherwise orphan space has a parent building.
Small pieces of usable residual space are located on east and west, but not center, areas in front of the building entrance on East 89th Street. A rectangular brick wall planter filled with pretty flowers has polished granite ledges that are sittable, at least for tall persons. A nearby sign states that this is private property and that no loitering is permitted.