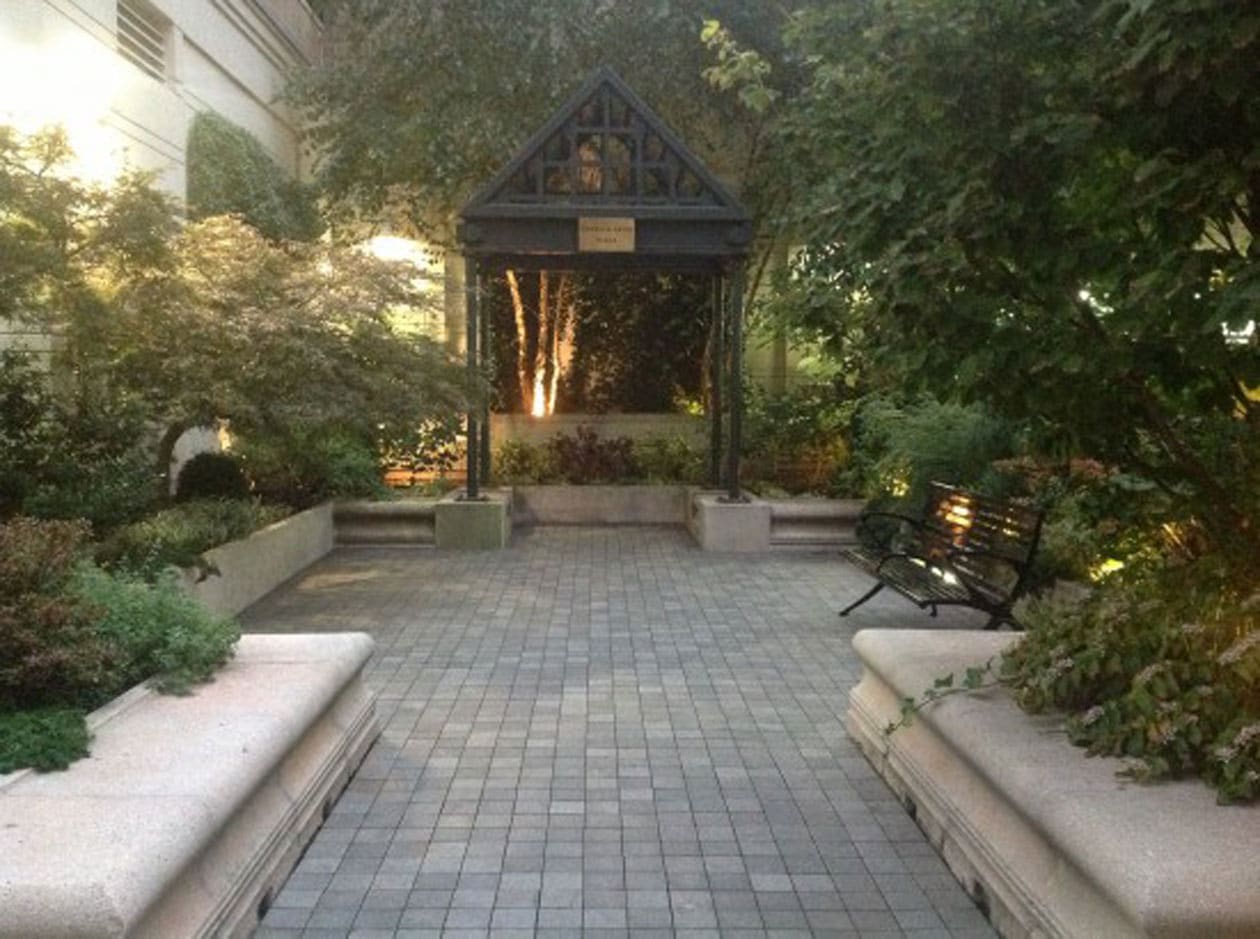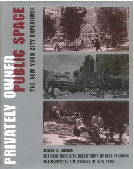 The "before" and "after" renditions of this residential plaza surrounding the three street frontages of Plymouth Tower on East 92nd Street, the west side of First Avenue, and East 93rd Street, provide a powerful demonstration of the differences between plazas built under the less demanding 1961 "as-of-right" plaza zoning rules and plazas built under the more demanding residential plaza regulations enacted in 1977. In this case, the before refers uncomfortably to a multiyear time period from the building's completion date until 1987 during which the space satisfied only the "as-of-right" plaza standards even though it was obligated to meet the residential plaza standards. Upon discovery of this discrepancy, a special permit was approved requiring fulfillment of the residential plaza rules with several modifications.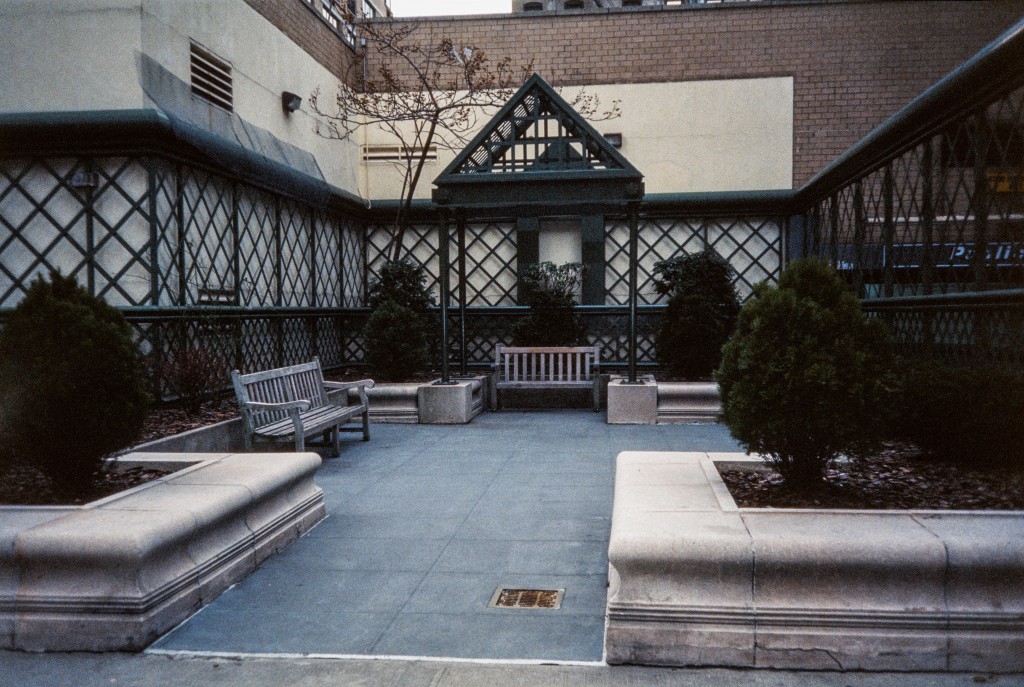 The upgraded portions of the space are especially visible on East 93rd and 92nd Streets. Previously, the rectangular space west of the building on East 93rd Street was blocked to the public by planters and, in any event, had no usable amenities beyond the blockade. Now, the space is open and usable, and the theme is a garden. The two concrete walls to the east and south and the garage ramp to the west are camouflaged by a decorative green trellis. A green, metal-framed hut structure in back, dubbed a gazebo, shelters one of three wood teak benches that are more usually located in romantic country gardens. At a recent site visit, however, only two of three required teak benches were provided, and no record of City approval for changes in required seating has been found. Plentiful wide ledge seating adorns the planters.
Closer to First Avenue, mini-gardens flank the minimalist, partially canopied drop-off driveway. Unfortunately, two required teak wood benches were missing at a recent site visit without a record of City approval, even if planters provide additional seating. On the north side of East 92nd Street is a sliver of residential plaza with backless, concrete planter seating and landscaping. Two required teak benches were also missing here at a recent site visit, with no record of City approval. The residential plaza space along First Avenue is extra sidewalk in front of retail facilities.