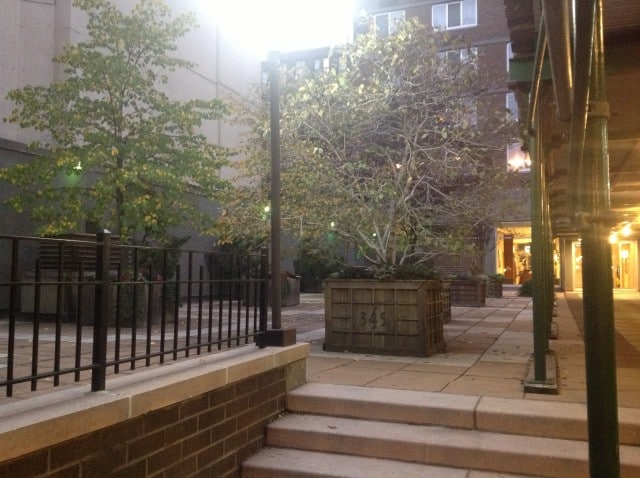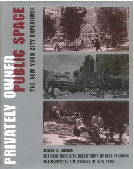 Entered up five steps from the north side of East 93rd Street slightly west of First Avenue, the plaza is a deep rectangle, enclosed on all but the street side, extending from the sidewalk directly to the lobby of the residential tower. Although constructed two years before the 1977 residential plaza standards were enacted, the developer nonetheless agreed to meet higher standards than those governing the typical "as-of-right" plaza in return for a special permit granted by the City Planning Commission allowing modification of tower coverage rules.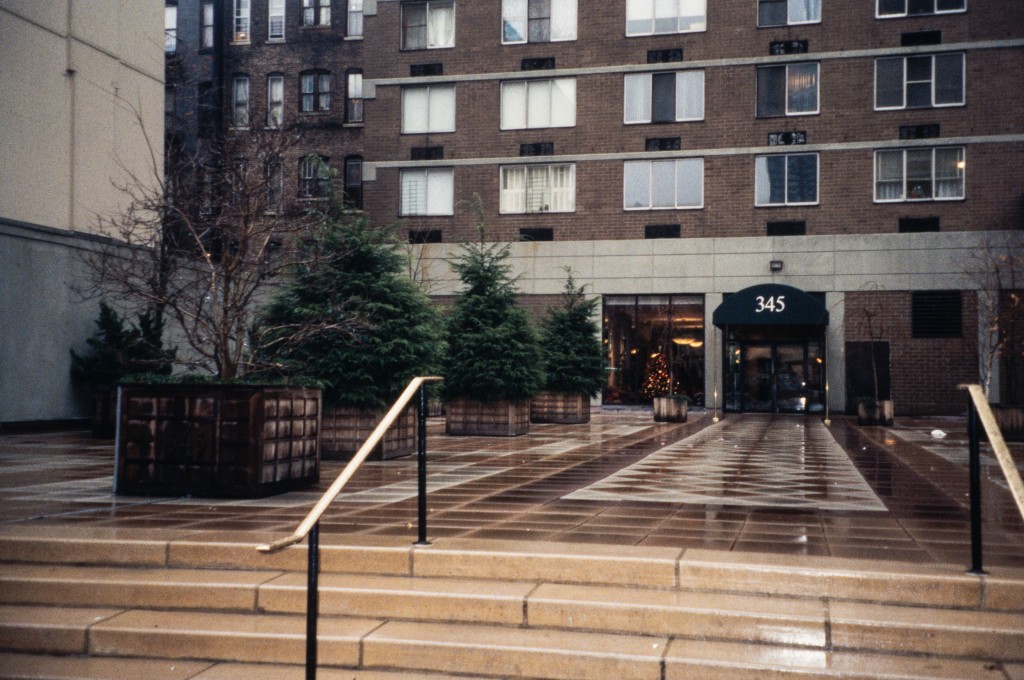 The results, however, are hard to discern. Other than the decorative paving, everything about the space seems temporary: here today, gone tomorrow. Two movable wood bench units anchored by wood planters supply seating for several persons toward the eastern side. Rows of apparently movable wood box planters with trees occupy the western portion. Little boxes of plants are found at each side. Small lattices decorate the eastern wall. The space feels bare, as if it is still waiting to be designed. It is interesting to compare the residential plaza at Plymouth Tower directly across the street, with this plaza, to understand how different legal standards produce different physical outcomes.
At a recent site visit, the required water feature that had previously operated at the space was absent, as were two required tables. A gate at the street entrance suggests that the space may be closed at night. A portion of the plaza at the northwest corner of East 93rd Street and Third Avenue was fenced off and completely inaccessible. No record of City approval for any of these conditions has been located. A below-ground strip of plaza, some of which is fenced off for garbage storage, is situated on East 94th Street. A block-long special permit arcade lines the First Avenue side.