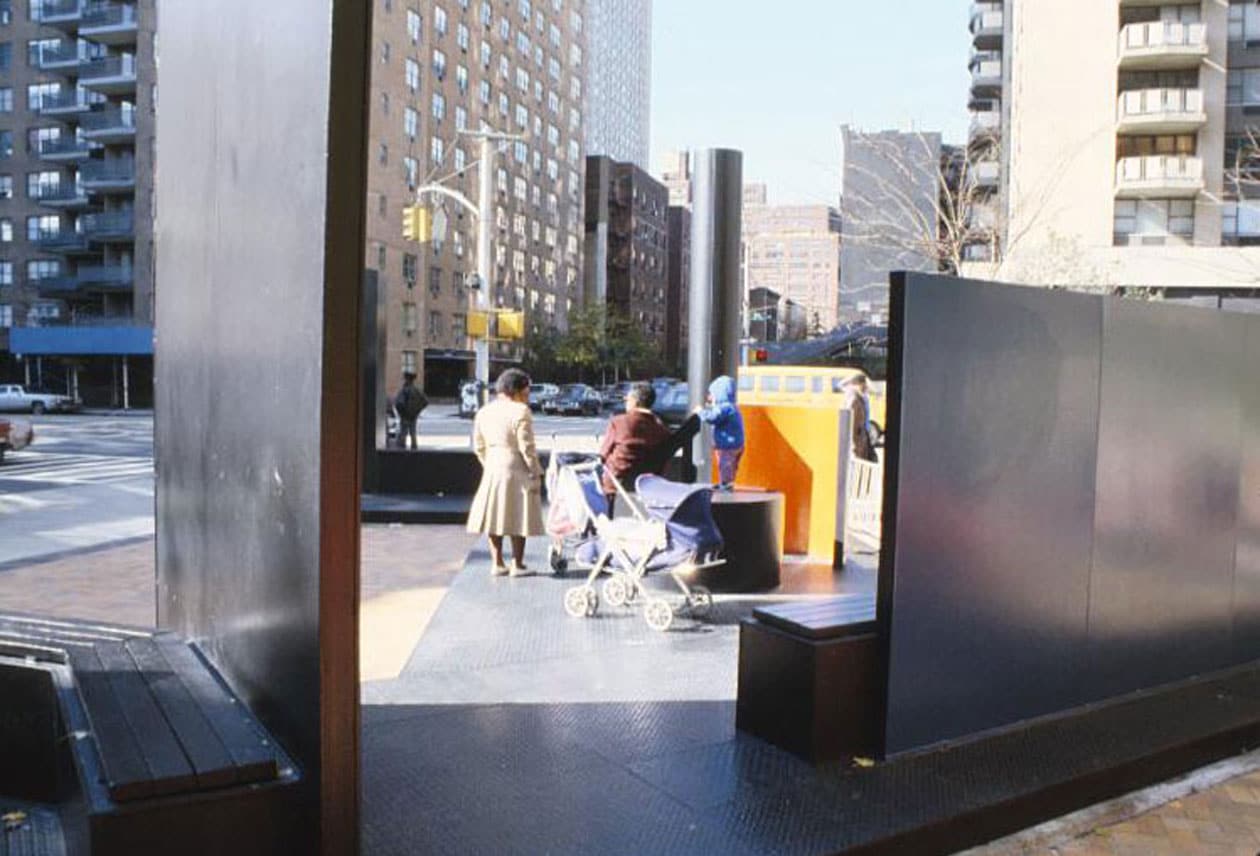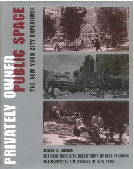 Located at the northeast corner of First Avenue and East 80th Street, the rectangular primary space of this residential plaza thoughtfully marries three highly valued public space attributes – artwork, seating, and sunlight – to create a popular neighborhood place. Indeed, the plaza so effectively integrates aesthetics and function that it is sometimes difficult to determine where one ends and the other begins.
Tony Rosenthal's Steel Park (1980) is a collection of abstract colorful painted-metal panels, cylinders, and other cutout shapes vertically arrayed on two black corrugated-metal platforms several inches above the brick plaza surface. The work also serves as a seat back, a wind break, a solar-powered radiator, and a place-marker. Users sitting on metal benches lean against red, orange, blue, and white panels. The varying heights and placements of sculptural elements provide protection from extreme wind. In colder months, according to several regular users, the metal pieces absorb sunlight and turn into heating elements. The black metal sundial sculpture artfully draws attention to the plentiful sunlight bathing this south-facing corner space. The entire work of art converts this piece of neighborhood from a point in a geographic grid to an image etched in the minds of neighboring residents. The marriage of art and function may also be viewed in Scott Burton's work at the PaineWebber urban plaza and, in a more whimsical vein, at the plaza at 747 Third Avenue.
Additional seating is located under a metal pergola at the north side of the space and in front of a planter near the residential building's through-block driveway to the east. Planters are lushly filled with trees, shrubs, and flowers. The usable residual space extends north along First Avenue in front of retail stores.