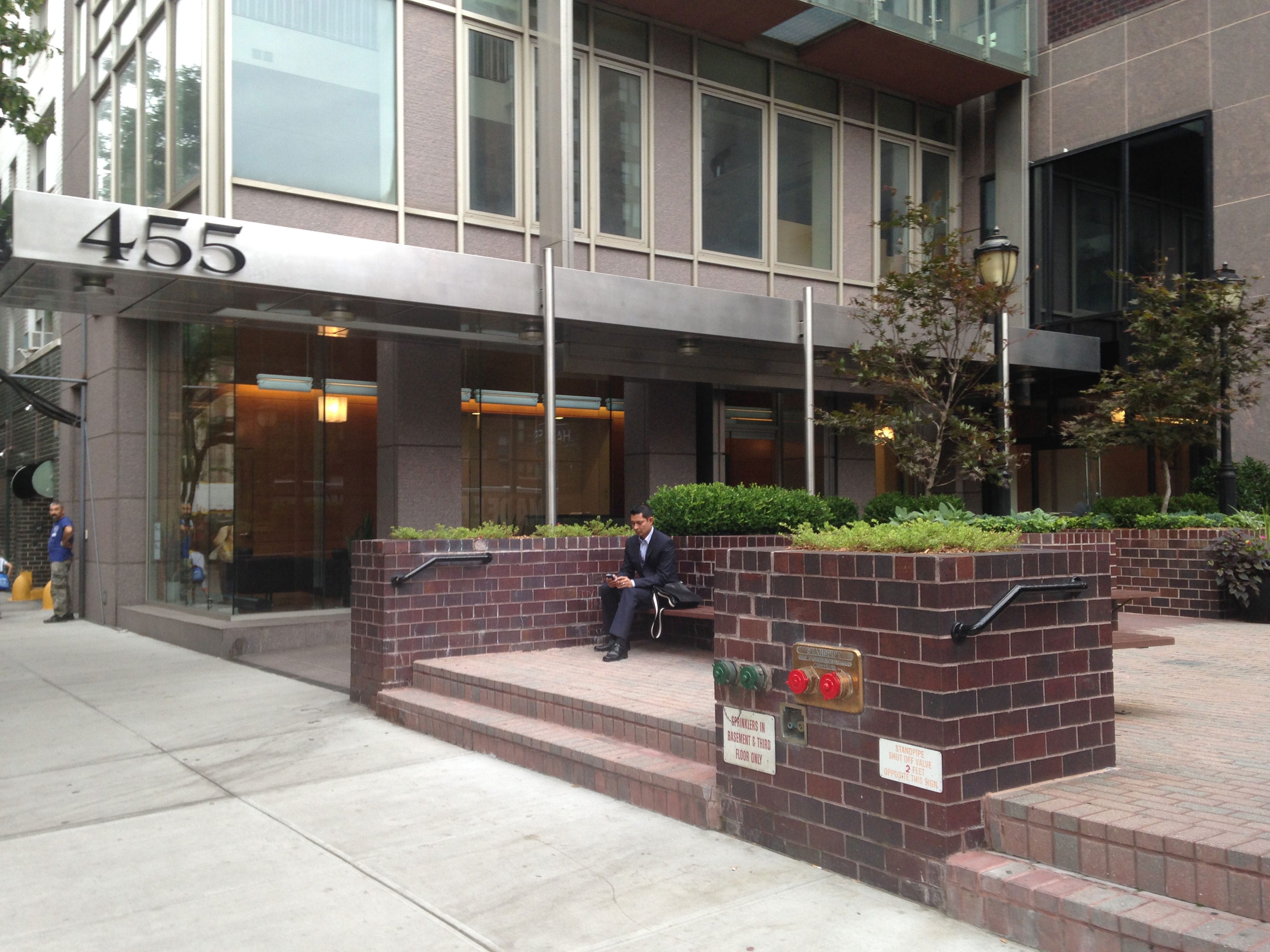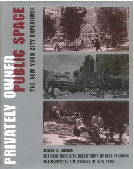 At the northwest corner of York Avenue and East 86th Street with entrances off both streets is this small, functional residential plaza. Elevated several steps above the sidewalk, this brick platform absorbs plenty of sunlight owing to its privileged location at a northwest street corner. Numerous wooden benches attached to brick planter walls are wisely oriented in a variety of directions, and users lean back in happy surrender to the sky. A design improvement would remove the metal dividers that are always meant to prevent sleeping on the benches. They accomplish that purpose, but they also regiment users into individual seats too tight for larger persons. Small trees and scrub vegetation fill the planters and help to block out street activity.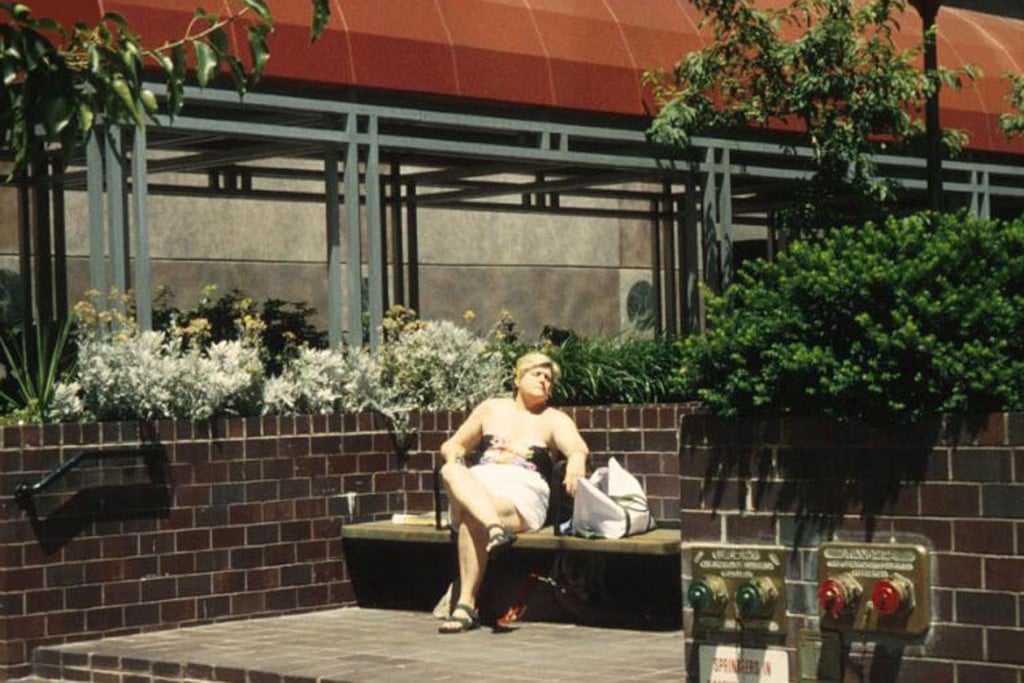 Like the residential plaza at Sterling Plaza, for example, this plaza separates the resident's pathway to the lobby entrance from the rest of the public space by situating it on the western edge and interposing planters. Nonetheless, an opening in the planter row close to the front door allows residents to walk through the space to the street or vice versa if they like, thereby fostering interaction between insiders and outsiders, more observation by residents, and better stewardship by management.
One private preference is clear. A sign prohibits ball playing, bicycle riding, skateboarding, and rollerblading, activities hard to imagine in a space less than 2,000 square feet in size with little open area. Even if it is hard to imagine the occurrence of such activities here, the sign raises an interesting question. Who determines the rules for conduct in public spaces? Is it strictly up to the owner to set them according to its own preferences as a property owner, or does the Zoning Resolution's definition of a residential plaza as an open area for "public use" carry with it some notion of public rights as well? Under either view, reasonable rules and reasonable conduct are the touchstones.